Taylor Swift is listed as the highest paid celebrity
Taylor Swift has been revealed by Forbes as being the highest earning celebrity in the world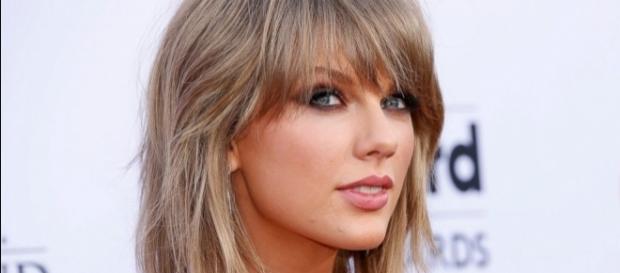 Taylor Swift has been named as the world's highest paid celebrity according to Forbes, the American news and finance magazine. The 26-year-old 'Shake It Off' singer had a paycheck of around $170 million from June 2015-June 2016, making her the top earning celeb of 2016. Other Celebrities near the top of the list include One Direction who earned $110 million and Cristiano Ronaldo who earned $88m.
The young singer has been all of news and media recently due to a combination of her 1989 World Tour, new singles and her fast-moving new relationship with British hunk Tom Hiddleston.
Taylor has more than doubled her paycheck from the previous year in which she took home $80 million.
Taylor Swift beats Adele, Rihanna and One Direction
Taylor Swift's fortune and high-earnings have put her ahead of other A-list celebrities such as Adele ($80.5 million), Rihanna ($75 million) and Katy Perry ($41 million).
A large part of Swift's success in this year's pay is down to her hugely successful 1989 world tour. The 1989 World Tour is the singer's fourth tour, seeing her tour Europe, Japan, North America and Australia among many other locations. Forbes announced that Swift's tour was one of the most costly tours of 2015 but was Taylor's highest grossing tour and even the highest grossing tour in the whole world in 2015.
Taylor's album for the tour, 1989, was a massive hit and sold over 5 million units just in the US.
Taylor Swift earns more than double than her ex Calvin Harris
It is unlikely that Taylor Swift will ever have a partner who earns more than her, her ex-boyfriend Calvin Harris was listed number 21 on the list and her new beau Tom Hiddleston does not even feature on the list. If Taylor and Calvin were still together they would have taken the top spot as the highest earning celebrity couple, though that title currently belongs to Beyonce and Jay Z who have a combined income of $107m.
The list encompasses singers, sports personalities, actors and celebrities from various different categories.
Jennifer Lawrence was listed as Hollywood's highest-paid actress, earning $46 million, Dwayne Johnson came in as the highest-paid actor earning $64.5 million, tennis player Roger Federer featured in the top 100 list earning $68 million, and 31-year-old basketball player LeBron James was listed 11th on the list earning $77 million.
Click to read more
and watch the video
or