Taylor Swift breakup song written by ex Calvin Harris calls out Taylor as a cheater
Taylor Swift is about to get a dose of her own medicine, Calvin Harris revenge song 'Ole' set to release.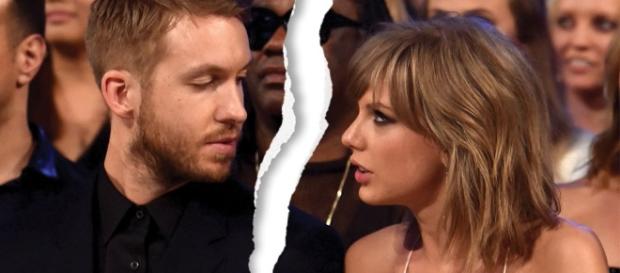 Taylor Swift is about to get a nasty dose of her own medicine. Taylor is famous for writing revenge break up songs about her exes, just ask Joe Jonas, Taylor Lautner, and Harry Styles to name a few. Following their bitter breakups Taylor slayed the young men via hit songs. Now it has been revealed that the shoe is on the other foot for Swift.
Taylor Swift is about to be slammed by her ex!
Ex-boyfriend Calvin Harris has written his own revenge song directed at Taylor calling her out for cheating.
Harris' new tune is set to drop on Friday, July 8th. The song is titled "Ole" and is said to hold nothing back with Harris accusing Taylor of running around behind his back with her new love interest Tom Hiddleston.
Calvin Harris takes revenge on Taylor Swift for cheating
Calvin and Taylor dated for over a year with many family members, friends, and fans believing that Taylor had finally found the one. So when the big Taylor/Calvin announcement was made imagine their shock to learn it was a breakup announcement and not engagement news. To top it off Swift just a few days later, was spotted publicly with Tom, and was not holding back on the PDA one bit.
Talk about rubbing her new relationship in his face. So Harris asked himself 'WWTSD' (What Would Tayor Swift Do?) The obvious answer and the one to humilate Swift best, write a song detailing Taylor's deeds during their relationship.
Here are a list of some of Taylor's most famous break-up revenge songs and who some are written about in case you have forgotten the wrath of Taylor:
1.'Teardrops On My Guitar' written about a high school crush named Drew who had feelings for someone else.
2.'Story Of Us' written about an ex who she had an uncomfortable run-in with.
3.'Dear John' subject John Mayer following a brief fling.
4.'Picture To Burn' not sure who this one is about, but it is duly noted that Swift is angry in this one.
5.'We Are Never, Ever Gettig Back Together' obviously written about Jake Gyllenhaal.
6.'Back To December' written around the time Taylor was dating "Twilight" star Taylor Lautner.
7."All Too Well" one again goes out to Jake Gyllenhaal.
8.'I Knew You Were Trouble' said to be directed at One Direction's Harry Styles.
9.'Should've Said No' written about a teenage boyfriend who did her wrong.
10.'White Horse' dream come true relationship that went all wrong.
What do you think about Calvin Harris calling out Taylor in a break-up revenge song? Are you surprised someone hasn't done it before?
Click to read more
and watch the video
or