Taylor Swift and Tom Hiddleston: are they really in love?
Is Taylor Swift hoping to be Taylor Hiddleston in the near future, after she marries Tom?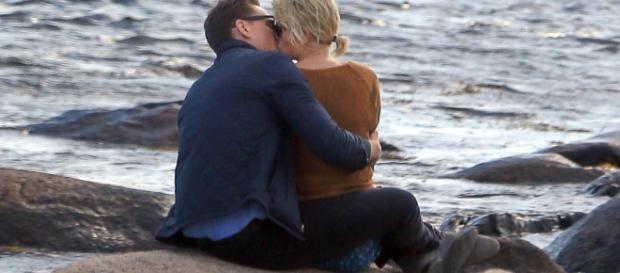 Good news for fans of Taylor Swift. Her sweet relationship with Tom Hiddleston is booming. Swift at her Fourth of July party admitted that she's completely "in love" with her man. On the other hand Tom Hiddleston and Taylor Swift were seen kissing in Rhode Island on June 15. On Saturday the couple went out for a romantic dinner at Gemelli, an Italian restaurant in Broadbeach, on Australia's Gold Coast. On Sunday, Tom Hiddleston and Taylor Swift continued to make the most of their time together.
Roman holiday.
Swift, 26-year-old, and Hiddleston, 35, last month enjoyed a Roman holiday. In these past few weeks, they have found many things about each other…and they seem really in love.
Tom Hiddleston continuously gives Taylor more attention
Tom tonight opening the car door and helping Taylor get out of the car pic.twitter.com/HJoRPkEior

— Taylor Swift News (@TSwiftNZ) 10 luglio 2016
For this reason, Tom has Taylor's mom's stamp of approval. The question that many fans are asking is whether early they will marry. Their relationship seems to be perfect - they smile at each other and they are  getting very attached. Marriage represents the only appropriate next step in their relationship
Tom Hiddleston laughs off questions about girlfriend.
Their romantic relationship is in a cloud of mystery, although Swift and Hiddleston know how to utilize social media without giving too much away. Tom Hiddleston avoids talking about Taylor Swift. He's a gentleman who will never reveal the romantic details of his loving relationship with Taylor.
Probably Taylor Swift has been always impressed by Tom's 'English ways'. Indeed, when an Australian reporter quizzed Tom about Taylor, he seemed keen to keep the finer details hidden. Hiddleston was in the middle of a jog in Australia, where he's filming Thor 3 in Ragnarok when a reporter stopped him and asking Tom: 'Is Taylor Swift the one?'
He said, " I'd rather just talk about my work instead of my girlfriend." Then, he ran away. Hiddleston would return from his run to greet crying fans looking to catch Swift. Meanwhile, Tom and Taylor both introduced each other to their parents, so there are some serious feelings.
Click to read more
and watch the video
or