Sesame Street trashcans Bob McGrath, Luis, Gordon, it's a sad day in the HBO neighborhood
Farewell 'Bob' McGrath, 'Luis' Emilio Delgado, 'Gordon' Roscoe Orman as Sesame Workshop and HBO dump all but two original cast members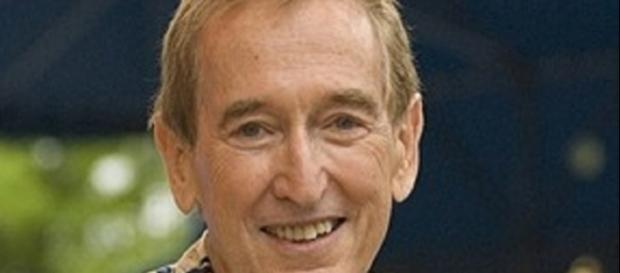 It's a sad day in the "Sesame Street" neighborhood. Three of its most popular neighbors--"Bob" (Bob McGrath), "Luis" (Emilio Delgado) and "Gordon" (Roscoe Orman)--were trashcanned by #HBO recently. Bob McGrath had been with the show for 45 years almost since in began in 1969. Delgado and Orman started in 1979 and 1974 respectively. Actually, Sesame Street ditched all the old cast with the exception of "Alan" Muroaka and "Chris" Knowings. McGrath, 84, spent more than half his life with Sesame Street, but since the premium cable network took over, there's a new look in the HBO neighborhood. 
Sesame Street demographic changing
Why would HBO drop such beloved characters as Bob, Luis and Gordon and why would Sesame Workshop allow it? Surprisingly, HBO didn't dump them, says Sesame Workshop.
Sesame Street calls the shots and does not answer to HBO, as per a Twitter post. So then, why would the neighborhood show ditch its most faithful neighbors? The children's TV show responded to the firestorm of complaint about losing the beloved original cast members. The post said that it's part of the evolution in content in curriculum and ergo characters had to change to meet the educational needs of children. It was not explained how Gordon, Luis and Bob and the original cast fail to meet said educational needs and how bringing in a new cast will. 
Sesame Street, HBO cuts off nose to spite face?
Sesame Street is one of the longest, perhaps the longest, continually running children's television shows. A fourth generation of viewers continues to faithfully watch the new shows and reruns.
So clearly they've hit on a formula that works. And as Bob McGrath, Roscoe Orman and Luis Delgado were in it from the early days, they were part of that proven formula. Bob McGrath actually wrote many show songs (he was an Irish crooner from way back!) Bob's smile and songs, Gordon's humor and Trash Gordon persona, Luis's fatherly wisdom, fix-it shop and family were a big part of what children loved. Sure they were getting older, but that's part of what kids liked, seeing friendly faces in natural family settings. Why then is Sesame Workshop/HBO fiddling a recipe that works? They've already axed show length from an hour to 30 minutes. It could be that changing Sesame Street too much may signal the end of the nearly 50-year-old show. #SesameStreet #BobMcGrath