Ronda Rousey shares how mom drops the 'F-bomb' encouraging her to win back her belt
Ronda Rousey's mom had words of encouragement and endearment all rolled into one while her daughter was devastated about her loss to Holly Holm.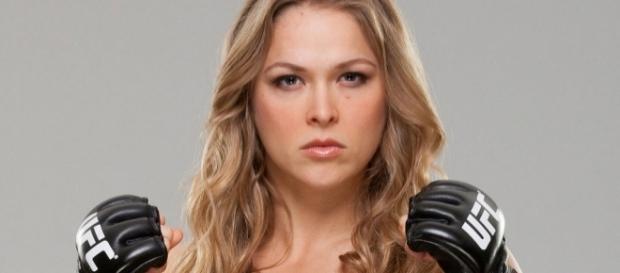 Behind every good woman is her mother, and Ronda Rousey proved that point sharing the endearing words her mother passed along to Rousey after that horrendous loss to Holly Holm. If nothing else it pulled her out of her slump and got her gander up ready for the big "R" word... revenge! Rousey had to get her relentless stamina from somewhere and after hearing her mom's words of wisdom you will probably agree that this apple did not fall far from the tree.
Devastation set in
When Rousey lost in the ring to Holm, 34, it was a devastating event for the 29-year-old, who became so depressed over the event that she actually contemplated suicide.
When Rousey addressed a female empowerment event for the group Women in Action in Chicago on July 15, she shared her mom's words with the audience and she did this with a rip-roaring imitation of her mother as she passed along the words to Ronda...
"Winning is a b–ch. But revenge is a motherf—er!"
Words of endearment from mom
Those loving words from mom, Ann Maria De Mars, that were said to her daughter really worked. To know where Rousey's mom is coming from, you would need to know that she was the first American to take home the Gold a the World Judo Championships in 1984. So mom sure does know a thing or two about the tough world of contact sports.
Rhonda told this story about her mother's advice with much animation and she got the audience all riled up while imitating her mom. She finally did say... "I want to win my belt back.!" As Hollywood Life suggests today those words seem to indicate that the much anticipated rematch between Rousey and Holm may just happen!
Many have called the Rousey vs. Holm fight the "worst loss of her entire career." It certainly was the most talked about fight of her career, so you can see why she wants to make it right for herself and win back that belt.
If anyone could do it, it's Ronda, especially with the backing of a strong mom like she has!                                                                                                                                                                                                                                                                           
Click to read more
and watch the video
or