Review: Adam Lambert soars on new music video for 'Welcome to the Show'
Grammy-nominated singer collaborates with Laleh on new music 'Welcome to the Show' video.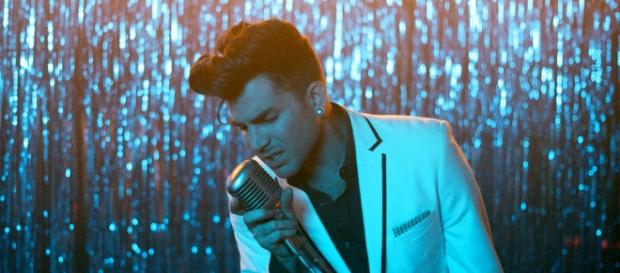 Grammy-nominated pop music star Adam Lambert has released his newest music video for his single Welcome to the Show, which is a collaboration with fellow songstress Laleh. This comes four months after the single was released to the radio airwaves. Lambert co-directed the dramatic music video for the song with director Lee Cherry.
'Welcome to the Show' is an anthem.
Lambert noted in a press statement that the new song is "an anthem about facing exactly who you are and owning it." Although the song was released several months prior, he felt the need to film a music video for the tune, in an effort to communicate its meaning to his fans, and it is safe to say that this has worked since it encourages empowerment and pride.
This song was a true highlight when he performed it live on his latest tour, The Original High. It supports his newest studio effort, which was released on Warner Bros. Records.
It garnered raucous applause when he sang it live at The Paramount in Huntington on Long Island this past February.
While his fans at his live concerts can be quite diverse in many ways, he shared that they all have a common bond, being "human beings," where the human heart has a universal set of emotions and needs.
Lambert to tour with Queen this fall.
This year, Lambert has been out on the road touring with classic rock band Queen, and they will be resuming the second leg of their tour in September, with stops in the Middle East, Singapore, China, Japan, and Thailand. They will be playing in a total of 22 cities.
Throughout his respected career in the music industry, Lambert has sold in excess of three million albums, as well as five million singles worldwide. He has been praised by music critics for his dynamic vocal range, and he was the runner-up winner of the eighth season of the reality singing competition, "American Idol." His breakthrough studio album, For Your Entertainment, went on to debut at No.
3 on the Billboard 200 all-genre charts, and his sophomore studio album, Trespassing, catapulted  to No. 1 on Billboard 200; moreover, his latest album, The Original High was also a Top 3 debut on the Billboard 200 charts, and it featured such singles as Ghost Town and 
Click to read more
and watch the video
or