'Real Housewives of Orange County' star Kelly Dodd nearly went through a messy divorce
Kelly Dodd of Bravo's 'The Real Housewives of Orange County' was accused of bad parenting in divorce papers filed by her husband, Michael, in 2012.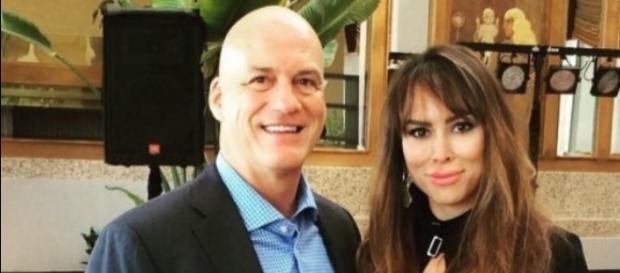 Following messy Real Housewives divorces involving Bethenny Frankel, Tamra Judge, and others, details of Kelly Dodd's divorce from Michael Dodd, which has since been called off, have hit the web. During their 2012 court battle, Kelly Dodd and her husband feuded over the custody of their daughter, Jolie, then 5, with each party making shocking allegations against the other. According to a Radar Online report on July 7, Dodd requested she be granted joint legal custody and primary physical custody with her husband having visitation. 
"As Jolie's primary caretaker, driving her to and from school, taking her to medical and dental appointments, activities, etc., have been my exclusive responsibility, in large part, due to Respondent's absence due to his employment," Kelly Dodd alleged.
In response, Michael filed documents of his own, in which he requested they share both legal and joint custody of Jolie, noting that both he and Dodd had been "very active" in their child's life.
However, he did take several digs at Dodd, claiming she had a tendency to leave their child with her mother or a babysitter in lieu of date nights, nights out at bars, and girls nights with friends.
Kelly Dodd then accused her husband of stealing.
"Respondent searched through my personal belongings and removed two watches (one a Cartier and another a Breitling) from the residence that are my separate property," she explained of an instance where her husband came to her home to watch their child. "Subsequently, both watches were returned to me by Respondent."
When all was said and done, Dodd and her husband were ordered to share joint legal and physical custody of their daughter, as Michael requested, but their divorce was never finalized and the couple has since rekindled their romance and returned to their marriage as fans of The Real Housewives of Orange County have seen.
For more of Kelly Dodd and her co-stars, tune into new episodes of The Real Housewives of Orange County Season 11 airing on Monday nights at 9 p.m. on Bravo.
Click to read more
and watch the video
or