Pregnant Megan Fox and Brian Austin Green Reconciling
Sources say that the couple have been working hard at making the marriage work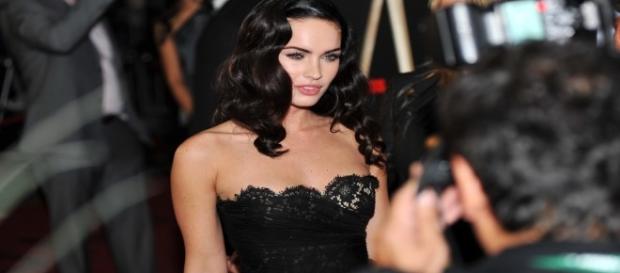 The very pregnant Megan Fox and estranged husband Brian Austin Green are definitely back together and will likely cancel their divorce sooner or later.
Reports Say that Megan Fox has put the Divorce on Hold
Given previous reports on the status of the couple, the two are working at making the relationship work. The celebrity couple called it quits last year after being together for 11 years, but just having gotten married in 2010. Megan Fox filed for divorce, but that appears to be on hold for the time being.
They are now expecting their third child this summer, after being parents to Noah, aged 3, and Bodhi, aged 2.
So, what played a major role in their decision to get back together? It is said that the couple has been through a lot.
However, it is believed they have patched things up with the help of the new pregnancy. Although a new baby does not really save a broken relationship, getting back together makes more sense for their children and the baby on the way. There is no doubt that Noah and Bodhi are happy their parents are together -- and their family is whole again.
Brian has Been Busy Courting His Lady
Meanwhile, a report states that the baby is not the only reason for getting back together, but that 42-year-old Green has been courting Megan Fox ever since she filed for divorce last August. Their April 18 getaway to Hawaii where they held their wedding in 2010 is thought to have played a major role in convincing her to reconcile.
The 30-year-old, Teenage Mutant Ninja Turtles: Out of the Shadows actress Megan Fox is coming around.
Even though she has not called off the divorce yet, it is apparent that it is going in that direction. The couple appear to be excited.
Fox and Green's family has just moved to Malibu, and they have been touring preschools for their children. It is revealed that they are preparing for the newest addition to their family by move.
In an interview with Jimmie Kimmel, Fox said that it seems the baby wants her live somewhere else (other than where she had been), thus their move to live in Malibu. It is an entirely different place compared to Los Angeles. She said her baby seems to want to be raised in different place.
Working hard to reconcile is truly a tough job. It is good that the couple, Megan Fox and husband Brian Austin Green, are making their best efforts to give their love another shot.
Click to read more
and watch the video
or