Newest 'Food Network Star' winner named
The winner of Food Network Star season 12 was revealed on Sunday evening.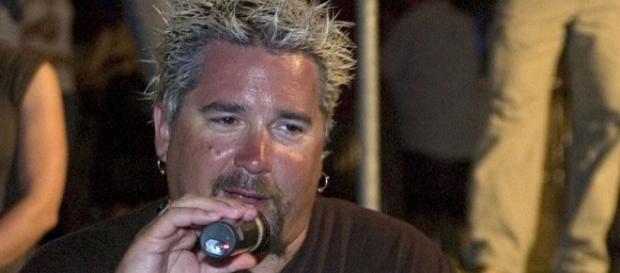 The latest winner of "Food Network Star" was announced on Sunday night. Season 12 finalists Damiano Carrara, Jernard Wells, and Tregaye Fraser all got the opportunity to shoot pilots of their show ideas. Former "Food Network Star" winner Guy Fieri helped each of the chefs by directing their pilots. The trio got to debut their shows with judges Bobby Flay and Giada De Laurentiss, as well the previously eliminated contestants, looking on.
The finalists
Wells, who refers to himself as the chef of love because he has nine children, visited a soul food restaurant in Los Angeles. The Atlanta chef likes to focus on Cajun, Southern flavors and dancing. Carrara, an Italian pastry chef who came to the United Sates just seven years ago, used his pilot time visiting a French bakery in L.A.
where he taught the audience a few tricks on how to make the perfect beignet. Fraser, who also happens to hail from Atlanta, refers to her cooking vision as food fusion on fleek. In her pilot she took a trip to a bar that fused fun and food. The bar serves Thanksgiving dinner every day and also featured a tree in the middle of the bar.
Winners have varying degrees of success
Some winners of "Food Network Star" become household names like Guy Fieri and Jeff Mauro, the sandwich king. Other winners seem to disappear off the face of the Earth, such Amy Finley and Lenny McNab. Stardom can even come to those who don't win, as fourth place finisher from season four Kelsey Nixon proves. Nixon is the star of "Kelsey's Essentials" which appears on Food Network's sister station, the Cooking Channel.
So those who come up short this season don't need to quit on their dreams just yet.
And the winner is
Okay if you haven't seen the final episode and you plan to watch it here is your last chance to avert your eyes. So now that the spoiler alert is out of the way it is okay to let you know that Tregaye Fraser took home the title and will begin her Food Network career in the fall as the co-host of a new show called The Kitchen Sink. #Foodnetworkstar