New song released by Jay Z on police brutality
Jay Z released a new song addressing police brutality against black people.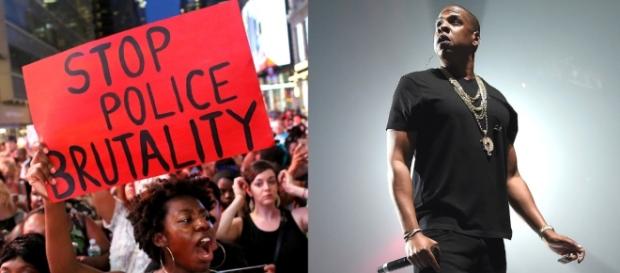 The American rap singer Jay Z released a new song, distributed through the digital streaming platform Tidal. This new song is about US police brutality against black people, according to Hollywood Reporter and theverge.com. This is the first song released by the artist after a few years break. In 2013 Jay Z released his latest album, Magna Carta ... Holy Grail. The new song's launch on Thursday came after the two tragic incidents which resulted in the death of Philando Castile (37 years old)  and Alton Sterling (32 years old), who were shot dead by the police at Falcon Heights, Minnesota, and Baton Rouge, Louisiana.
Beyonce urged to stand against police brutality.
The R & B singer Beyonce, who is married to Jay Z, urged for a change of attitude against police brutality.
The message was made on Thursday on her website. At her show in Glasgow,she asked for a moment of silence to be held in the memory of the two African Americans who were killed.
Song made at least a year ago.
According to Hollywood Reporter and Billboard.com, in a statement sent simultaneously with the release of the song, Jay Z mentions that this song was made at least a year ago. The launch of this song takes place in a difficult time in the United States after more police officers were shot in Dallas during the protest "Black Lives Matter".
Police officers killed during protest in Dallas.
Four police officers were killed by gunfire on Thursday in Dallas during a popular demonstration organized in protest against the killing of two people of color by the security forces from Minnesota and Louisiana, according to AFP.
At least seven agents and a civilian were injured, according to AFP, after earlier media had reported that 11 police officers were injured, but the number was not officially confirmed.
Two suspects were detained, according to the police from Dallas. One of the surrendered and the others were arrested after a shootout with SWAT(Special Weapons And Tactics) members, according to the statement by the police from Dallas which was posted on Twitter.
Click to read more
and watch the video
or