Miley Cyrus gets new tattoo as ode to Liam
Miley Cyrus shows off new Vegemite tattoo in a picture which seems to be a homage to her on-off boyfriend Liam Hemsworth.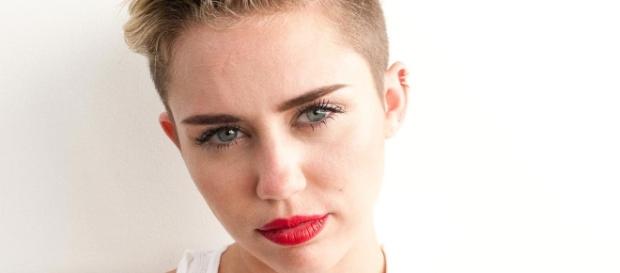 Miley Cyrus recently rekindled her relationship with Australian actor Liam Hemsworth and things definitely seem to be as serious if not more serious than they were before. The couple started dating back in 2009, dated for four years, were engaged for a year and then broke up in 2013. Then in January of this year the young couple apparently got back together and have been officially dating since.
Miley posted a photo a couple of weeks ago of herself in a T-shirt that says 'Hemsworth' on the back, clearly confirming the rumors that they were dating again.
Miley Cyrus gets tattoo of her beau's favorite snack
Their relationship definitely seems to be on solid ground as Miley was tagged in a photo over the weekend of a new tattoo on her upper arm which is most likely an ode to Liam, the tattoo is of a pot of Vegemite which is one of Liam's favorite snacks.
Miley chose the famous tattoo artist Doctor Woo to ink her chosen design and she was keen to show it off to all of her fans who quickly discovered the meaning of the new tattoo. It was Doctor Woo who shared the photo of the 23-year-old singer on his account and captioned the photo "@mileycyrus don't play when it comes to #vegemite".
It could just be that Miley is a big fan of the spread but 26-year-old Liam has spoken before about how much he loves the brown spread, in an interview last month he told the reporter that "After school Milo (a chocolate milk drink) and Vegemite on toast. I lived on it". Vegemite is an Australian spread that is made from brewer's yeast extract with various vegetable and spice additives, it is mostly eaten on toast, crumpets or bagels and is quite an acquired taste, like Marmite.
Miley Cyrus and Liam Hemsworth to marry by the end of this year
The couple are apparently in the middle of planning their wedding which according to a source will be a beach wedding in Australia at then end of this summer. We know that the couple are back together and it seems they went straight back to being engaged as Miley has been seen wearing her engagement ring in public.
Click to read more
and watch the video
or