Lindsay Lohan: Michael Lohan speaks out on Lindsay's relationship and maybe baby news
Did Michael Lohan just confirm Lindsay's pregnancy and then attempt to backtrack while speaking up for her?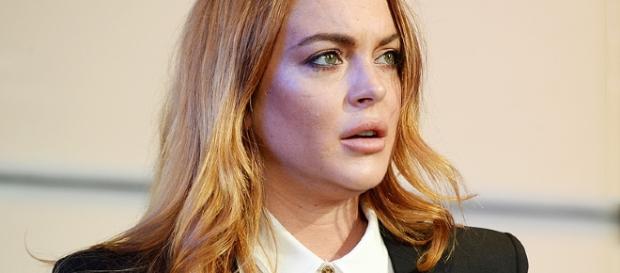 Lindsay Lohan's father Michael Lohan has spoken out on Lindsay'a recent relationship drama and possible pregnancy news.
According to new reports, good old Mike has offered up his thoughts on Lindsay's personal status once again. Whether or not the "Mean Girls" star asked him to is yet to be known.
Does Lindsay know her father is speaking out about her relationship?
As far as Lindsay's engagement status, Michael claims she is still engaged to Egor Tarabasov and states Linds would not be so quick to throw in the towel, especially if she is pregnant.
Fans believe Lindsay would not end this relationship with this very wealthy man, and could be using a baby if there is one as a way to keep hold.
Lindsay rants on Twitter about cheating fiance.
As previously reported, over the weekend Lindsay Lohan stirred up a whole lot of drama for her and her fiance.
Lindsay was apparently upset on Saturday when she took to social media to rant about her cheating fiance Egor and reveal her(unconfirmed) pregnancy.
LiLo posted several tweets and photos of Egor claiming that he was cheating on her with a "Russian hooker." Reports reveal London police were called to the couple's apartment because the neighbors were concerned about what sounded to be a violent argument going down between them.
Both Lindsay and Egor were gone by the time police arrived, so it is not for sure just what actually went down.
Lohan tweets it was wrong to rant about her relationship on social media.
Since then reports that Lindsay and Egor had gone their separate ways began popping up on the Internet. However, no one including Lindsay has confirmed a split or pregnancy.
Lindsay did pop back on to Twitter apologizing and stating it was wrong to post private relationship troubles publicly, and asking for privacy while they work out their differences.
Very true, 's ever turnLindsay, who has remained fairly low-key until last weekend, and no one would have ever known about your relationship troubles had you chose not to rant publicly.
Lindsay's dad stepped up today speaking about his daughter after posting some threatening tweets himself directed to Egor.
Michael Lohan backtracks on pregnancy talk.
Michael also told Gossip Cop that people shouldn't believe breakup claims "unless Lindsay says it herself." Michael added that Lindsay is the type of person who tries to make things work, even when there are problems.
Backtracking a bit to Gossip Cop that Lindsay had texted him that she was pregnant, he noted, "If she's pregnant, I find it hard to believe she'd end it so quickly without giving Egor a chance to go to rehab (what is with that remark?)  and redeem himself.
Lindsay is a very dedicated and loving person," " I don ever turns my back on someone that quickly," shared Michael.
Stay tuned, the drama and allegations are far from over, after all; it is the Lohans.
Click to read more
and watch the video
or