Leslie Jones racially abused on Twitter.
Leslie Jones, the famous Ghostbusters star has received a storm of racists tweets from online trolls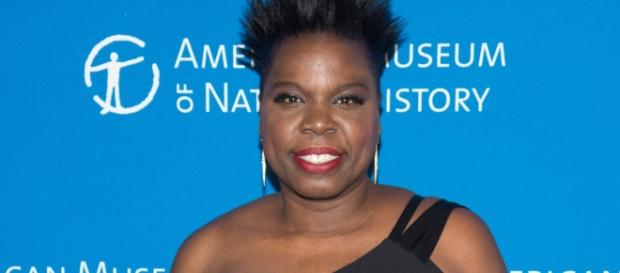 Leslie Jones has unfortunately become the most recent celebrity to be viciously attacked by internet trolls who have hurled racist remarks and abuse against her, leading her to quit Twitter. Twitter managers have been accused of not doing enough to prevent online attacks and for not acting quick enough in banning the trolls.
Leslie was particularly targeted by a conservative Twitter user who did not agree with Ghostbusters' decision to cast women of multiple races.
The remake of the popular 1980s film was released just one week ago and already fans have gone crazy over it.
Leslie Jones is sent racists tweets, hateful memes and porn posts
Some fans of the film have been targeting the change and have been sending Leslie Jones, who one of the cast members very racists Tweets discriminating against her involvement in the sci-fi film.
The abuse that Jones received went far beyond harsh tweets, she was event sent hateful memes, multiple racists speeches and quotes, and was sent pornographic content.
Leslie Jones compared to an ape by online trolls
Jones revealed that she has been called an 'Ape' and was sent a photograph with semen on her face. The extent of the trolling was ridiculous, she was at one point compared to a gorilla from a film. The Ghostbusters director Paul Feig has been defending the American actress saying "Leslie Jones is one of the greatest people I know. Any personal attacks against her are attacks against us all."
The question now is what is it going to take for Twitter bosses to tighten the social media platform, to gain more control and to prevent episodes such as this? Jones is a very famous Hollywood actress, and if Twitter can't stop attacks on people such as Leslie then there is no help.
Comments that Jones received should not even be allowed to be posted in the first place, the media platform allows users to have too much freedom of speech, to the extent that it becomes abusive.
Leslie Jones quits Twitter as a result
Jones was pushed so far that she resulted in quitting Twitter, she tweeted saying "I leave Twitter with tears and a very sad heart. All this cause I did a movie." She also criticized Twitter bosses saying "Twitter I understand you got free speech I get it. But there has to be some guidelines when you let spread like that."
Click to read more
and watch the video
or