Kim Kardashian trashed Taylor Swift in 'KUWTK'
The reality star said that the singer knew about her appearance in 'Famous' video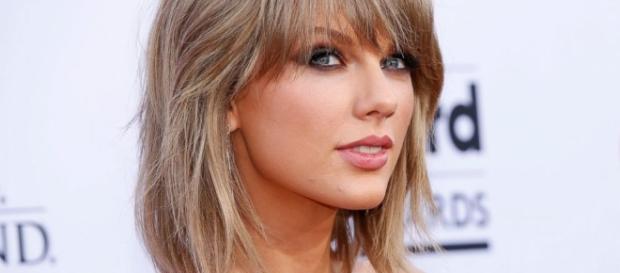 Kim Kardashian criticized Taylor Swift in her reality show Keeping up with the Kardashians. The socialite is furious with the singer because Swift said she knew nothing about her appearance in Kanye West's Famous video. Kim said that is completely false: Swift knew everything about it. The singer told the press that she felt offended because she is naked in the video; Taylor also didn't like when West called her publicly 'b....', what Kim replied that that is the language of rappers, and she will not have to feel bad about it.
How it all started, according to Kim
Kanye West was planning an extraordinary music video: Famous. He chose ten Celebrities to appear on the video. They should be naked, because they represented the moment after an orgy.
Swift helped him write the song, and she agreed with the concept of the video. The day before the presentation of Famous, West told her everything about it and she agreed again. Kim says that this conversation is recorded and will be released publicly for the press to stop speaking ill of her husband, because she is tired of the lies of Swift.
How Taylor Swift really is
In Hollywood, some celebrities say that Taylor Swift is a wolf in sheep's clothing. Kardashian fells likes she's telling lies about West and she's being fake. Kim understands that her husband was rude with the singer in the past, when he took her prize from her hands and said that Beyoncé deserved the award more than her. The reality star explains that her husband is not against Swift, because he would have done the same with anyone else.
In addition, she thinks like West, the best song that year was Single ladies by Beyoncé, and not the song by Taylor Swift.
Many wonder why West chose those ten celebrities for the Famous music video, and the reason is that people seem authentic, so the final message of the video is positive as it never sought to offend anyone. Kim only wants the media and Taylor Swift to understand and stop entangling information, which does nothing good to the artists or the fans, who deserve more respect.
Click to read more
and watch the video
or