Khloe Kardashian fires back after fans criticize her for not helping Lamar Odom
Khloe Kardashian has no time for her critic's outlandish comments on social media.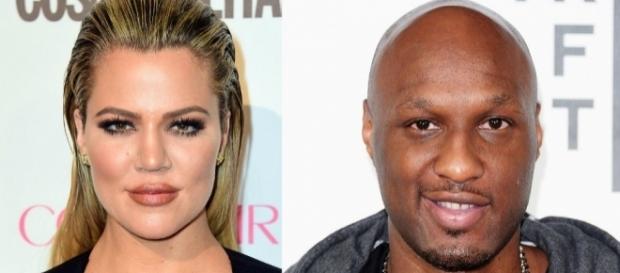 Khloe Kardashian's soon-to-be ex-husband, Lamar Odom, isn't doing so well. But are his ongoing issues with substance abuse her problem? Although Khloe Kardashian filed documents to end her marriage to Odom months ago, fans and critics on social media have flooded her with comments which suggest she should intervene. "Instead of running the streets with Mr. I Steal Your Girl you need to be helping your husband," one woman wrote. 
Khloe Kardashian blasts Twitter hater
In recent weeks, Kardashian has been linked to Trey Songz, but the relationship, if there is one, didn't have anything to do with her split from Odom.
In fact, Kardashian has been planning to part ways with Odom since December 2013. Either way, Kardashian wasn't on board with the criticism over her love life and quickly fired back at the woman. "Stay in your f**king lane little girl.
You know nothing about anything. You're a sheep herded by society," she wrote. Luckily, Kardashian's morning tweets weren't all bad and following a report, which revealed a drunk Odom had been kicked off a flight, the reality star received encouragement from several fans. You "can't save every soul," one person said. "It's out of your hands Khloe," added another, who received a response of "just pray."
Khloe Kardashian's divorce has been in the works for years
Kardashian filed for divorce from Odom in December 2013 after months of reports regarding his alleged drug use and affairs. Then, in October 2015, after he suffered a drug overdose in Nevada, she petitioned for the request to be thrown out so that she could remain in control of Odom's medical decisions. While Kardashian and Odom appeared to be on the verge of working out their issues just months ago on Keeping Up With the Kardashians, their relationship came to an abrupt end after Odom returned to drinking and was accused of using drugs in the Los Angeles home she rented for him months after his overdose.
For more Khloe Kardashian, tune into Keeping Up With the Kardashians Season 12 airing on Sundays at 9 p.m. on the E! Network.
Click to read more
and watch the video
or