Kanye West riding Taylor Swift's coattails may reveal the root of his bizarre infatuation?
Kanye West's fixation on Taylor Swift should make even the most self-assured wife peeved.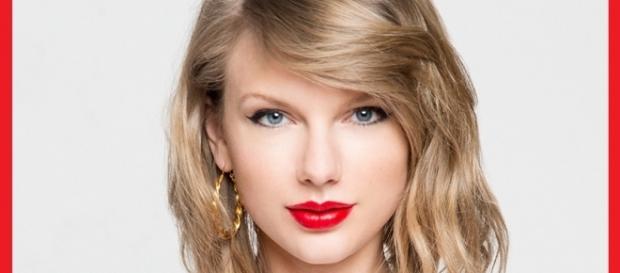 It didn't take long for Taylor Swift to get a storm of backlash after she commented that she considers the Kanye West song that contains her name in the lyrics a "character assassination." She was referring to Famous, West's song with the lyrics that are calling her a "b*tch" and making a claim that he is responsible for her fame. Fans are calling Swift a 'hypocrite' because when it comes to character assassination in a song, she wrote the book on that.
Taylor living in a glass house?
The pop singer got all kinds of reminders that her ex-boyfriends may feel the same when it comes to a "character assassination" via the hit songs that she has created painting some of her ex-loves in a nasty light.
From "living in a glass house and throwing stones," to just plain old "hypocrite," Taylor Swift had all kinds of reminders sent her way online.
She made Jake Gyllenhaal out to be a monster for missing a party. Character assassination. https://t.co/SMGzfTd0XQ

— Paola Grajales (@paouu) July 18, 2016
Many people found irony in Taylor claiming that Kanye West penned those lyrics as a character assassination.
Hey @taylorswift13, I bet @joejonas didn't appreciate this character assassination either pic.twitter.com/ysmKNeJE5n

— danielle (@daniellevani) July 19, 2016
Folks online didn't leave anyone out when pegging one of Taylor's ex's who she created in a bad light in one of her songs.
talking abut character assassination @taylorswift13 portrayed @Harry_Styles as a womaniser in her songs & narrative #KimExposedTaylorParty

— rσσpí (@RoBoatsg) July 19, 2016
A card trick?
When Swift became irate after she first heard West's song people weren't surprised, as it was quite derogatory. But Kanye's wife Kim produced a recorded phone call between Swift and Kanye discussing the song before he released it and Swift surprisingly sounded fine with it. That phone conversation was leaked by Kim and Swift has come back saying that she didn't know he was going to call her a "b*tch" and that she didn't agree to that.
This is when her accusation of a "character assassination" was unleashed.
The lyrics are vile anyway you spin it
This on again, off again, feud between Swift and West started back in 2009 with the famous mic grabbing incident, which was the night Kanye stole the thunder from Swift's award presentation at the VMAs. The two finally buried the hatchet, but that was only until Kanye's new album came out and one of the lyrics from a song on that album said, "I feel like me and Taylor might still have sex," and "I made that b**ch famous."
Now you can spin this any way you want to, but it isn't nice. It isn't artsy and it sure isn't creative. With the dawn of this song, the back and forth war continued between Kanye and Kim vs. Taylor, reports News 9. The Wests claim that she approved it and Swift claims that while she was told there was a line in the song about her, she was never informed about these lyrics and she doesn't like it at all.
Kayne steals a play from Taylor's playbook?
If you really think about it, Swift may have honed in on a way to market her music that is better than any mode of advertising to ever come down the pike and it could be that Kanye West realized this.
Making a harsh statement with his song has awarded him tons of free advertising because people haven't stopped talking about this.
There's some kind of bizarre infatuation that Kanye has going on with Swift and because Kim Kardashian backs him up on this, the entire picture is extremely odd. Could it be that Kanye's song was nothing more than an advertising ploy after seeing how well it worked for Swift?
Taylor making Kanye famous...
As soon as those lyrics hit the headlines, Kanye's song was a hot button issue, one that was surely going to start a conversation among the masses, which it did. Is Kanye West actually looking for Swift to give his career a boost rather than the other way around? He claims he made her famous, but maybe he is looking to gather some energy off her fame by riding on her coattails! If this is the case, who is making who famous?
Click to read more
and watch the video
or