Justin Bieber's rumored girlfriend Kourtney Kardashian on Scott Disick and being sexy
Kourtney Kardashian, the mother of three hasn't invited ex-partner Scott Disick, to her birthday celebration with Justin Bieber and others.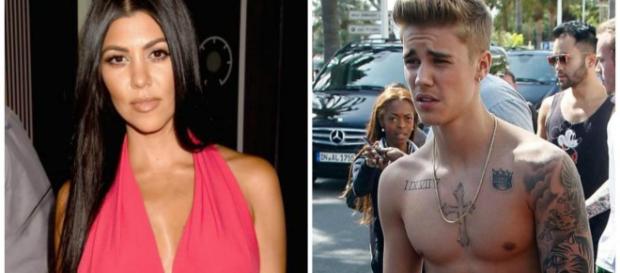 Justin Bieber's rumored girlfriend Kourtney Kardashian recently celebrated her 37th birthday and without Scott Disick in the party list.
Courtney Kardashian heads to Iceland without Scott Disick.
The Keeping Up With The Kardashians (KUWTK) Reality TV show featured the family heading to Iceland to celebrate Kourtney Kardashian's 37th birthday. One person was apparently missing - ex-partner Scott Disick. The latter was not invited as the on-and-off couple is now off again.
Reportedly, on the July 10 episode, the KUWTK gang celebrated the star's birthday and at the same time Kanye West, Kim Kardashian's husband, also filmed his music video there.
Therefore, they turned this into a fun trip on the Nordic island nation.
On and off relationship between Scott Disick and Kourtney.
The two have been together for so long and shared three children -- Mason Dash Disick, Reign Aston Disick, and Penelope Scotland Disick. The reasons were either Kourtney Kardashian did not want to marry him or Scott Disick was pictured getting cozy with Chloe Bartoli.
Scott Disick on being not invited to Kourtney's birthday celebration.
Scott Disick explained that they had been together forever and he had never missed one of her birthdays. He said that she always used to argue with him about him not ever fighting for her. At first, he went back and forth to Kim and Kris Jenner as he was overwhelmed and wanted to surprise her on vacation.
However, Kim shot it down and told him that he shouldn't come because her sister was having the best time. Therefore, the 33-year-old star was upset and truly took it to heart because he did really care about her and he loves her. In the end, he sent Kourtney Kardashian some flowers all the way to Iceland, and everything was fine.
KUWTK without Scott Disick and Kourtney Kardashian explains the reason.
However, she revealed that she needed her space this trip - thus, the missing ex-partner. She said that Scott Disick always gets carried away and ahead of himself. And it was something that she didn't want right now. She didn't want to have one-on-one time with her ex-partner as it won't benefit anyone.
Kourtney Kardashian is having the time of her life.
Leaving that episode behind, Kourtney Kardashian lately flaunted her fabulous and sexy body. She wore a skimpy gold monokini through a series of Instagram posts last Saturday, July 9. Reportedly, the gold swimsuit was revealed to be the latest in a lineup of eye-catching swimwear that she showed off during her Miami to Bahamas getaway.
Justin Bieber and Kourtney Kardashian were spotted in Miami partying, and Kourtney Kardashian posted a photo of herself in a sexy black bikini while on vacation.
Click to read more
and watch the video
or