Jim Carrey's ex-girlfriend Cathriona White's death officially ruled a suicide
White left a heartbreaking suicide note to apologize to Carrey and her family.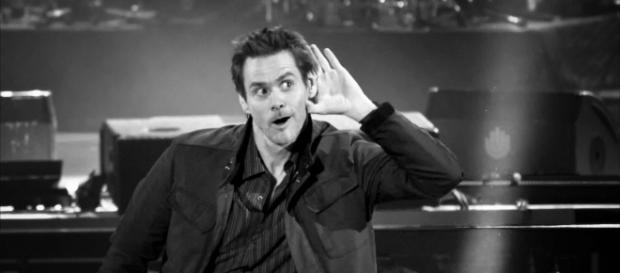 Almost a year after Jim Carrey's ex-girlfriend Cathriona White's death, new details have surfaced revealing the contents of the heart-breaking suicide note White left for the Actor. The coroner has officially stated the actress' cause of death as suicide from an overdose of prescription medication.
Following the lovers' split -- just three days prior -- in September 2015, the Bunker 731 star was found in her home in Los Angeles, California, dead. It was apparently suicide, based on evidence at the scene.
E! News recently obtained the copies of the documents that, one which was a suicide note for Jim Carrey and another with instructions on how her property should be taken care of.
Reportedly, the 28-year-old actress she was upset about the split from Jim Carrey. The coroner has determined that she had taken a mix of prescription drugs, which included Propranol, Zofran, Ambien, and Percocet -- causing a fatal overdose. The night before she died, the actor asked her through a text message if she knew the whereabouts of the missing painkillers prescribed to him.
It has been revealed that there were three prescriptions found at her house that were under the name" Arthur King." The coroner stated that it appears likely the medications Carrey had inquired about were his under the pseudonym "Arthur King" and they were found on the actress' bedside table.
Contents of the notes
In Cathriona White's suicide note, she asked for forgiveness. She noted that she had been in disbelief for three days because he was not with her anymore, and stated that she was no longer for this world.
She also went on saying that she did not have the will to pull her life back together this time. Furthermore, she said that she was sorry for making him feel that she hadn't been there for him, but had tried her best. The second note gave instructions to have everything she owned was to be sold and the money should go to her family.
Jim Carrey's tribute to ex
Following White's death, the 54-year-old star paid tribute to her, saying that he was deeply saddened and shocked by the passing of his sweet Cathriona. He further said that she was too sensitive for this soil, truly a delicate Irish flower. His heart went out to her friends and family as well as those who cared about and loved the actress. It can be recalled that the two had an on-and-off relationship. They started dating in 2012 after they met on a film set. However, the two split a few months later. Then, they reignited their romance in May 2015 before they split up again.
According to Cathriona White's friend Dennis Bradshaw, as he told the police, she was normally upbeat and happy, but was prone to get truly down. She missed her family living in Ireland and her relationship with Jim Carrey was like a roller coaster.
Click to read more
and watch the video
or