Jacqueline Laurita says 'RHONJ' fame resulted in free plastic surgery
'RHONJ' star getting surgery despite money troubles at home in New Jersey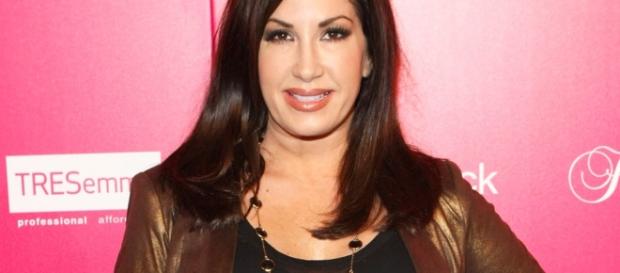 Jacqueline Laurita is back on The Real Housewives of New Jersey and it sounds like she's ready to pick up exactly where she left off when she left the show a few years ago. Back then, Jacqueline wanted answers from Teresa Giudice, because she felt that she wasn't being very honest about what was going on in their friendship. Laurita kept asking if she was going to prison and Teresa kept denying that she was. But now, Teresa is out of prison after having served 11 months behind bars.
And what has Jacqueline been up to since then? Well, struggling financially, according to the first episode.
Financial struggles on 'RHONJ'
On the first episode of this season, Jacqueline Laurita revealed that she and her husband had been hit financially since leaving the show behind.
She didn't go into details about it, but she did reveal that they were planning on selling the home and finding something smaller. And yet, Laurita couldn't stop talking about plastic surgery on the show. So, is she spending money on this surgery despite struggling at home?
"FYI! I get free plastic surgery for marketing trade offs and write ups! I'm lucky like that! I'm thinking about what I'd like done next," Jacqueline Laurita revealed on Twitter when someone asked her about it all.
Is Jacqueline going overboard?
This isn't the first time Jacqueline Laurita has talked about getting plastic surgery. In fact, she had a tummy tuck and a liposuction done when she was filming The Real Housewives of New Jersey a few years ago. She couldn't get herself to lose the remaining baby weight she had after giving birth to Nicholas, so she wanted to travel to another state to have surgery.
Her husband supported her decision, but everyone was worried for her.
And it sounds like that surgery has just given her more excitement to get more work done. If she keeps going with the nips and tucks, one can imagine she will go overboard and end up looking like someone who has had work done.
What do you think of Jacqueline Laurita having work done for free? Are you surprised that surgeons are giving away plastic surgery in exchange for ads?
Click to read more
and watch the video
or