Gretchen Carlson lawsuit against Fox News' Roger Ailes paints Steve Doocy in awful light
Gretchen Carlson, the Fox News anchor, sues Roger Ailes and claims the Mr. Rogers-like Steve Doocy tried to 'shush' her on-air.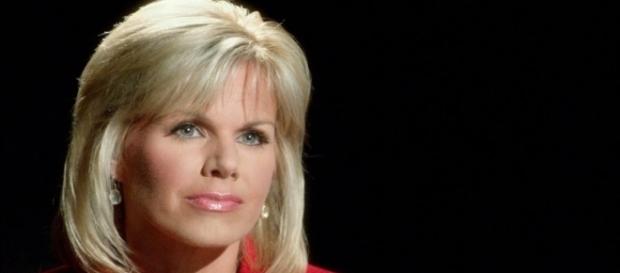 Gretchen Carlson, the long-time Fox anchor, has filed a lawsuit against Fox News chairman Roger Ailes alleging she was fired from the network after she refused Ailes' sexual advances. If that wasn't enough to drop your jaw, then how about the news that Steve Doocy, while not named in this lawsuit as a defendant, is someone who Carlson alleges mocked her and treated her "badly." In this lawsuit Carlson is suing just Ailes.
The Mr. Rogers-like Steve Doocy did what?
Doocy is like the brother, uncle, and next door neighbor that everyone wants to know.
To think that he would treat a co-worker "badly" is something fans of the long-time Fox and Friends host may find hard to fathom. Doocy appears in the lawsuit narrative because Carlson said she went to Ailes to complain about the way she was treated by her co-host.
She said he tried to "shush" her on air on one occasion by "pulling down her arm."
Carlson also said Doocy had belittled her on the set and openly mocked her among her colleagues. She conveys in the lawsuit that when she complained to Ailes last fall about not being treated fairly he told her, "I think you and I should have had a sexual relationship a long time ago and then you'd be good and better and I'd be good and better."
Carlson claims she said 'no' so contract dropped
The former Fox personality claims that after rebuffing Ailes her salary was cut, her on-air appearances were curtailed and then last month he declined to renew her contract, reports The New York Times. Some might ask why Carlson waited until now to file this lawsuit and cite her complaints against Doocy when she hasn't been on Fox and Friends in a long time. 
The lawsuit alleges that she went to Ailes last fall, so why did she wait until her contract renewal was declined to bring this suit about? Ailes denies these allegation emphatically and calls her lawsuit nothing more than "a retaliatory suit for the network's decision not to renew her contract.'' 
Harsh allegations against Ailes
The Times also said that the lawsuit tags Ailes as "loutish" and "serial sexual harasser." Allegations were made that the chairman "ogled" Carlson in his office and that he has referred to her as "sexy," which also appear in the suit.
She also alleges that her physical appearance was something that Ailes would make "sexually charged comments" about.
Carlson's recent book conveyed that Fox has provided her with more on-air opportunities than any other employer in this industry, said Ailes, who also said that she thanked him for that in her book. 21st Century Fox, the parent company for Fox News, released a statement saying: "While we have full confidence in Mr. Ailes and Mr. Doocy, who have served the company brilliantly for over two decades, we have commenced an internal review of the matter." They said that no matter who it is if allegations are made, they have to follow up on those claims.
Carlson's 'Fox and Friends' days
This is really shocking to hear for Fox and Friends fans because when Carlson was one of the hosts of the morning show a few years back, she was treated respectfully by both Steve Doocy and Brian Kildmeade, her co-hosts while on-air. Although she did walk off the set back in 2012 when Kilmeade joked about the Navy band that had been all-male up until 1980.
He made a crack about women joining the band saying, "We're letting them play golf and tennis now. It's out of control." It was clearly a joke and because it was sexist, Carlson was furious and stormed off the set. She didn't appear angry with Kilmeade, not Doocy.
Timing is everything?
There was not a clue flying around that she was treated "badly" by Steve Doocy. With that said, you never know what goes on behind the set, but the timing of this lawsuit does open up some questions. If Carlson had taken action when she alleges that these inappropriate actions occurred, then there would be no questions about her timing on filing this lawsuit. But she didn't, she took action once her contract wasn't renewed. 
Click to read more
and watch the video
or