'Game of Thrones' spoilers: bad news about season 7
'Game of Thrones' season 7 will only have seven episodes, won't air until summer 2017.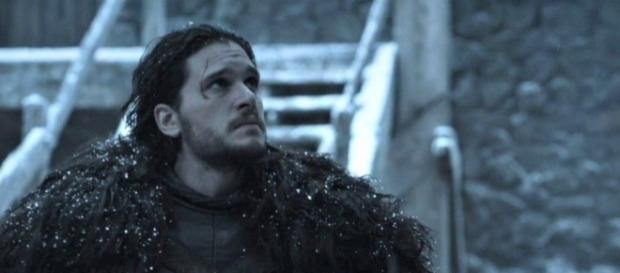 Game of Thrones spoilers for the upcoming season haven't been easy to find, but there has been some bad news confirmed about the future of the show.
'Game of Thrones' to bring many changes
According to Entertainment Weekly, Game of Thrones season 7 will only have seven episodes. This is three less episodes than the previously aired seasons have included. 
Unfortunately, this isn't the only bad news for Game of Thrones fans. It has also been confirmed that season 7 of the hit HBO fantasy series adapted from the George R.R. Martin book series won't premiere until summer of 2017. 
'GoT' season 7 late premiere
Fans of the show are used to the series returning in the spring, usually in late April, and plan their TV watching schedules accordingly.
However, 2017 will bring big changes for GoT viewers. The series will now be a summer show, and will definitely heat up the hot summer months for TV watchers.
It is assumed that the series has been pushed back due to the changes in the filming locations of the show.
The series usually films in some warmer, green areas. However, now that winter has officially come on the show, there will need to be more chilly locations. 
Reports reveal that filming will take place in Northern Ireland, Spain, and Iceland. Iceland was previously used as location when Jon Snow was seen north of the wall at the Wildlings camp, so fans know that it is a very cold and icy looking location. 
Fans not happy about 'Game of Thrones' changes
Meanwhile, fans are not happy about having to wait an entire year for Game of Thrones to return to television. Viewers have taken to their social media accounts to unleash their unhappiness over the big news, using hashtags and funny memes to express the disappointment of having to wait for the series to return to HBO.
Fans are banding together in support of one another, as it will be a long winter for those who love the show, and can't wait to find out what's next for fan favorite characters such as Jon Snow, Sansa Stark, Daenerys Targaryen, Cersei Lannister, Arya Stark, Bran Stark, Jaime Lannister, Tyrion Lannister, and others. 
So, mark your calendars Game of Thrones fans, because it is going to be a long and agonizing wait until season 7.
Click to read more
and watch the video
or