'Game of Thrones' season 7 spoilers, 5 predictions about Jon Snow's history
What will happen in 'Game of Thrones' season 7 when the show returns next year?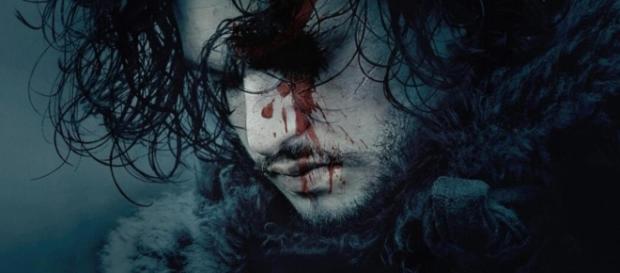 Here's what we know so far about Game of Thrones season 7, in particular about the character of Jon Snow. The next season of the HBO series will focus on Jon Snow's history, including his family and his past.
In the next season, details might be shown to dig deeper into his life, like his dark secrets will also be uncovered in the next episodes. Showrunners revealed that the production will be delayed due to weather conditions. The reports suggest the show may return after April 2017.
1. Lyanna Stark and Rhaegar Targaryen are Jon's parents
Lyanna Stark was known for her beauty. Rhaegar Targaryen was the eldest son of King Aerys II Targaryen. According to the book, Rhaegar was slain during the combat against Robert Baratheon in the Battle of the Trident.
2. Jon Snow may change his personality
Jon Snow might not be the same innocent man in Game of Thrones season 7. After the Battle of the Bastard in episode 9 of season 6, and his death and resurrection, he has known evil. And so a little bit of evil entered him. After returning from the dead, he decided to be the executioner, just as Ned Stark had taught him. In season 7 he will be different, also because he must be ready for the White Walkers invasion in the North.
3.The big Snow reveal: ice and fire
His direct bloodline with the Targaryen involves a series of consequences. Jon, unlike Daenerys, can be burnt. At least in the show, other Targaryens aren't immune to fire and so he can be hurt by fire. Only Daenerys is resistant to fire.
4. Daenerys and Jon Snow will have a deadly meeting
In the meantime, speculations predict a meeting between Jon Snow and Daenerys.
In the next season of Game Of Thrones we may, however, find Daenerys Targaryen and Jon Snow united. Jon might end up marrying Daenerys. There is a good possibility of Jon and Daenerys uniting.
5. Snow: heir to the Iron Throne
 After Jon Snow was proclaimed King of the North by the other Houses, he also could be the rightful heir to the Iron Throne, because he is the son of Lyanna and Rhaegar Targaryen. Indeed, rumours suggest that Cersei Lannister will not be the ruler of the Seven Kingdoms for a long time. So for Jon this increases the possibilities of seating in the Iron throne. 
Click to read more
and watch the video
or