Fergie makes a statement with her new music video
The song is called 'M.I.L.F'.$' and it's about beautiful and sexy moms.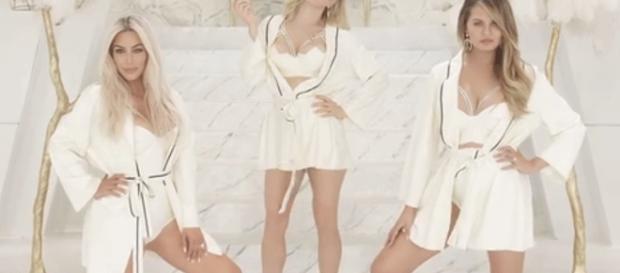 Fergie debuted the music video 'M.I.L.F' with superstars such as Kim Kardashian, Alessandra Ambrosio, Ciara, and Chrissy Teigen, among others. The singer wanted to ensure that her music video was a success and opted to go for a tried and true, proven formula: lush and pretty women with  very provocative attitudes. You can see the girls pulling milk on top of their bodies, among other controversial behaviors. For days after its premiere, the video had reached 15 millions plays on YouTube, showing that that formula never fails.
Good intentions
In case anyone did not know, 'M.I.L.F' means 'Moms I'd like to f...k', the phrase points to a woman who is mother and sexy at the same time.
Anyway, Fergie told the press that she wanted to change the meaning of that phrase by 'Moms I'd like to follow.' The song talks about the current all-encompassing women, who also have time to take care of their body and look pretty. The song is a tribute for them and Fergie believes that women will feel identified and will love to hear it as an accurate representation of what they strive to be.
Kim Kardahian
The reality star appears in the video, she looks gorgeous and sexy. Last week, she also appeared in 'Famous', the controversial music video of her husband Kanye West. So far, 'M.I.L.F.$' has more views on Youtube than 'Famous'. Hopefully that will not bring problems to the couple West-Kardashian, since both have very strog egos. 'M.I.L.F.$' is a feminist video and 'Famous', is a little more difficult to understand in terms of artistic expression, but both are amazing.
Fergie wants to show that women do not lose sensuality to become mothers, and that as time passes, women are more confident in themselves.
The music video also highlights the beauty of curvy women, proving that there are many ways to be nice. Although many noted that the image of the Celebrities in the video is not real, they are not as perfect as you see them in the video. The criticism pointed to the body of reality shows, questioning why her waist was so small. Kim replied that her waist has been small since she was born.
Click to read more
and watch the video
or