Dragon Ball Z premiere of a new exclusive film in Japan
A new Dragon Ball movie was announced some time ago and today we bring you all the information about it.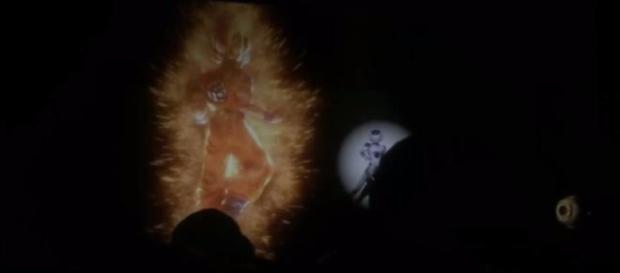 Throughout 2016 we have been waiting for an announcement, scan or any other sign concerning a new Dragon Ball movie or anything like that.
However we haven't heard anything yet with the exception of the new TV special advertised, which turned out to be an extended version of "Resurrection F" and yesterday's announcement of a new TV special or film featuring the participants of universe 6 and if it's true it probably won't tell the story of the events before or after tournament of the universes.
Although this latest announcement is the closest to a new movie, it won't come out until January 2017 so it does not count as something belonging to this year.
There was an announcement this year a few months ago, regarding a new film that many have forgotten about, but it is being exhibited in theaters in Japan.
Dragon Ball new film in 2017
Its name is "Dragon Ball Z the real 4D", which had its grand premiere a few days ago, but today it had its first full filtration on the Internet. You can see it below.
As we have seen, this "film", despite being so short" has amazing effects because although there were glasses over the lens of the camera we could still clearly see the 4D effect on the screen and movie theater.
This was an exclusive event in Japan and hopefully one day we can be fortunate enough to witness it either in our country of residence or in Japan.
"Dbz the real 4D" is an exclusive animation film from Japan, which we recently got to know.
It is a truly spectacular animation film without a doubt.
Remember that any new important update in this vast world of DB, I'll be reporting. Plus if you're curious about this week´s news we leave the following videos to quench your thirst for good information.
Dragon Ball Z: Light of Hope - Pilot
This series is an adaptation of "The History of Trunks" TV special. In this timeline, Goku and the other z warriors are dead. This is the story of Gohan and Trunks in their battle to survive against the Androids.
Dragon Ball Z: Light of Hope is a non-profit, live-action Dragon Ball Z web series. It's made by fans and is not affiliated with or endorsed by the official license holders.
Dbz: The Fall of Men
Click to read more
and watch the video
or