Dragon Ball Z 'Light of Hope 2' new trailer of the second chapter
First official video of the next chapter of the real version of Dragon Ball Z.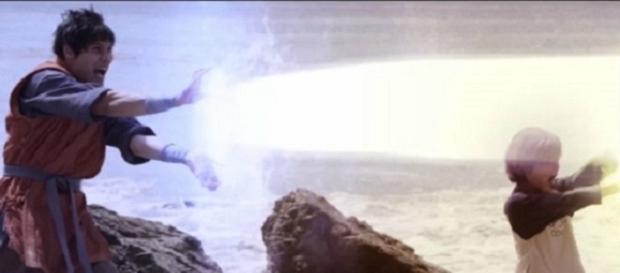 Good news! The official YouTube channel "Robot Underdog" is preparing to launch the second episode of its long-awaited official series on the future of Trunks and Gohan , who face an abysmal fighting androids number 17 and 18 .
Last year, came out the first chapter of this series, which has captivated millions of fans around the world. Although the series is in English, the creators managed to contact some Latin dubbing actors with that achieved double the series in the respective language of Latin Americans.
However, it has been more than a year, and all the fans who have seen this episode, are eagerly awaiting the second part because it has remained unfinished story of Mirai Trunks.
Language
Fortunately, the creators have finally managed to make the sequel and bring us new developments with a first teaser official trailer, which recounts the terrifying events of the future.
This time, Gohan is training with Trunks on a deserted island, while Androids 17 and 18 continue to cause chaos and destruction in the city. Curiously, Bulma makes his first big appearance in a gown of white color. You can see the full trailer below.
Watch video:
This trailer of the sequel 'The Light of Hope' has only a few hours and already has more than thirty thousand views on YouTube. Also, the description of the video carries the following message:
"The episode number 2 is just around the corner we give thank you very much for being so patient with us. We promise the awaiting will pay off, because we have much to show .
. . the series is an adaptation of TV special life of future Trunks, whose timeline has been overrun by androids Dr. Makigero"
We remind you that the full fourteen manga Super Dragon Ball in Spanish, whose plot would reveal that Whiss not really back time, but rather, remakes is now available. You can read some of this manga on this link.
Please be aware of us. Today was a wonderful day for the world of anime , especially for all those who love Dragon Ball. If you like you can write your comments .
Click to read more
and watch the video
or