'Dragon Ball Super': Zamasu kills his first victim.
Zamasu could have been the cause of the misfortune of the universe ten.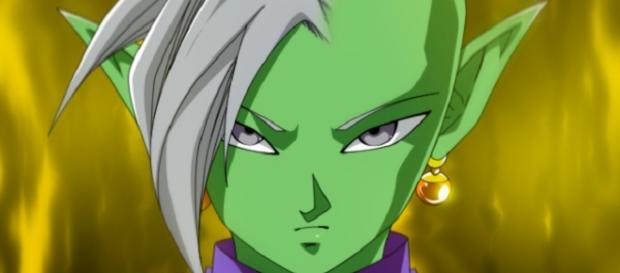 It remains a week for the premiere of chapter 53 of Dragon Ball Super, which would be considered as one of the best of the season, and finally, we are going to see the true identity of Zamasu, the assistant of Kaiosama, supreme of the universe ten.
With the progress of episode 52, was achieved certain information regarding his possible origin and immediately, theories came quickly.
If you look at the other Kaiosama supreme, who appears to be older, denotes an already worn supreme, but if you look carefully, it is the true bearer ring time.
He is the one who keeps and cherishes it. We can notice that he brings a chest, and within there are five rings. Four are green color, but one is silver. That silver ring is the same ring that has been using Black Goku.
That's the only ring that the supreme can use.
The plot:
It is very probably that the plot of the future has arisen in this way. Zamasu is usually strong, a genius of the fight, confirmed by the gods, but something really serious has happened that has awakened on him a terrible hatred.
Definitely, the cause of this hatred are the same human and Saiyajins, that's the reason of his hatred for humanity and his intention to eradicate them , but it needs the time's ring,  which unfortunately is being protected by his counterpart , the other Kaiosama supreme of the universe ten.
He would be the first Zamasu victim, being its only crime, to protect a ring for the good of the humanity. He would end up by murdering cruelly by his old partner.
What next:
Later, Zamasu would be on the point of creating the worst adversity of all the times. Black Gokú.
It remains clear that the real battle will be in the future and even, there is a video that shows a small scene of the above-mentioned battle that approaches.
The warriors who will go to fight will be Gokú, Vegeta and Trunks of the future. Nevertheless, Black Goku can face to all, although they are fighting simultaneously. We leave you a video to enhance the information provided. Are you going to miss it?
Click to read more
and watch the video
or