Dragon Ball Super - Universe 10. Another secret revealed
The supreme ancestor of the universe ten and the hidden, unshakable truth.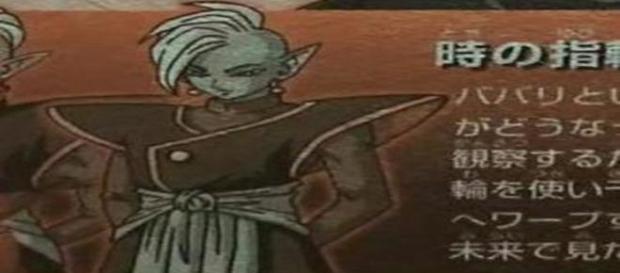 Good news! The Weekly Shonen Jump magazine has leaked a new article on its own web page, where it reveals a piece about the next chapter 54 of Dragon Ball Super, whose plot will focus on Zamasu, the aspiring supreme of the universe ten. That episode will premiere on Saturday, August 7th this year. The filtered image has content completely in Japanese (as expected). But there is little doubt that it will soon be available in English as well.
The episode number 54 is titled: He is the true and the real heir of the most powerful race Saiyan universe! Either way, we are sure to learn even more as the story continues to develop.
Summary
The official summary of the chapter mentions that the son of Goku has been challenging Zamasu, aspiring supreme, in an epic battle, which has realized the enormous force that his opponent has, and as if that were not enough, he even has the same power and Ki that Black has; However, it is still too early to arouse suspicion, because there is no official source to determine that they are the same.
While on planet earth in the universe six, the Saiyan of the future (Trunks), needs to take a decision as soon as possible, because Vegeta has given a proposal that certainly all the fans were waiting for: to train and convert him into the blue god phase.
Personality
In that week, the real name of the ancestor ten supreme of the universe revealed a long time ago, who turns out to be an unexpected surprise for everyone. Here is his name: Gowazu, the real bearer of the ring of the time. Gowazu and Zamasu use the ring to see something that has caught much attention, and to observe the strange life of the inhabitants of the planet Babari. Both Supremes remain stunned after using the ring of one thousand years in time.
Note:
We remind you that in a previous note we mentioned things around the Babari planet, among which will highlight a new character.
Below is a video in which you can see and improve all the information about this incredible news that will surprise all:
Click to read more
and watch the video
or