'Dragon Ball Super': Episode 50 had one of the highest ratings
We analyze the high rating of episode 50 of the Japanese series 'Dragon Ball Super.'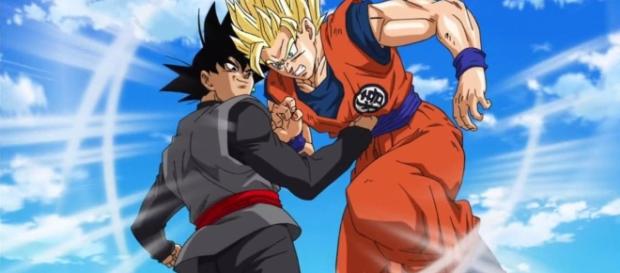 One of most recent episodes of Dragon Ball Super had a surprisingly high rating according to the Japanese website "Videor", which is a website that specializes in TV audience ratings research across the whole country and is run by Video Research Ltd (Japan's leading marketing and media research company).
Measuring Tv audiences.
Television audiences are measured in two main ways: using diaries, and using meters. With television, the survey unit has usually been the household, not the person.
Video Research Ltd. conducts and releases viewer surveys with the cooperation of more than 6.500 households in 27 regions throughout Japan. This is indeed an important step for the Dragon Ball franchise, which hopes to increase their audience and gain more stability after not having consistently a solid audience rating throughout the Super series.
Let's take a look at the numbers of this week.
Sazae-San: 9.9%
One Piece: 7.5%
Dragon Ball Super: 7.0%
Chibi Maruko-chan: 6.3%
Maho Pretty Cure!: 4.2%
Yokai Watch: 3.0%
Disney's Sofia the First: 2.7%
Folktales from Japan: 2.4%
Arslan Senki: 2.4%
Animation Curious George: 2.3%
Animation Shaun the Sheep: 2.3%.
As you can see, Dragon Ball made it to the third place of the list, which has not happened very often since the release of the super-series, in fact, before this episode, only twice has the series reached third place. The first one was during episode 25, registering 5,7%, and the second one when episode 47 was aired, registering 8,4%, which is at the moment the highest rating of the series. Another successful episode was number 39 (the epic fight between Goku and Hit, the legendary assassin of Universe 6), but despite its high rating (the episode registered 7,1%), it didn't reach  third place.
Possible reason for high ranking.
It's possible that the first fight between Black and Goku was the reason that episode 50 had one of the highest rankings. It might have caught the attention of many fans who were looking for some more action, and it's expected that the next episodes will have a high rating as well, as a lot of fans are curious to know how Black and Zamasu were originated and if there is some connection between these two characters.
Click to read more
and watch the video
or