Dragon Ball Fusions: new trailer with Cellzer
The new trailer of Dragon Ball Fusions, along with the new spin-off video game.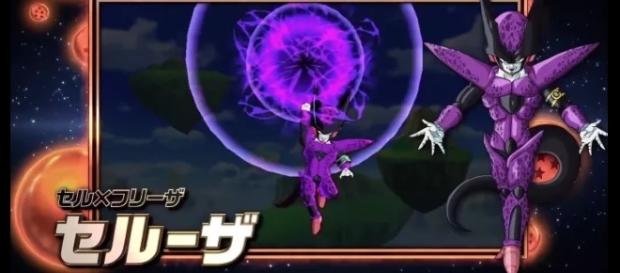 Bandai Namco have introduced a new trailer of Dragon Ball Fusions 'the video game.' It's a 4-5 minute long video full of news. It begins with a short recap of the main story, with Tekka and Pinich making a wish to Shenron, who takes them to a new fusioned world where the biggest tournament ever is going to be realized.
Apparently there will be a ship in which we could travel around the universe moving from different áreas. There we can also check the status of the character we choose and a lot of new options.
One of the main new features is the possibility of collecting the "History of Dragon Ball" giving us valuable pieces of advice in order to create new warriors. We can also 'fusion" our game with other Nintendo 3DS players.
Other features shown in the video include well known places like family's Norimaki house, places at Dr. Slump's penguin village. Also it shows the new 'ex fusion' between Towa (Dragon Ball Xenoverse) and Arale (Dr. Slump's) named as Towale. Other ex fusions shown are the one between Freezer and Cell (Cellzer) and the one with Whis and Beerus (Beerusis). And of course, we will see the previously announced fusions of Vegenks (Vegeta and Trunks) and Yamhan (Yamcha and Ten-Shin-Han).
EX Fusions
In addition to this, V-jump magazine number 7 introduced us to the EX fusion between Ginyu and Great Sayaman called Ginyuman. And also apparently we will be able to fuse our avatar with any of the tv show characters or at least with Goku. There will be new characters, such as the Universe Six Fighters introduced during the saga of Champa's Tournament in Dragon Ball Super: Hit, Botamo, Magetta, Frost, and Cabbe.
The same way we will seeing Broly Golden Ozark from the Dragon Ball Heroes arcade videogame.
Well, that seems to be everything for now and we are still awaiting news about the release of this game worldwide. It is important to remember that Bandai Namco are also about to release the sequel of the famous fighting game "Dragon Ball Xenoverse 2." The wait continues.
Click to read more
and watch the video
or