Dragon Ball Fusions: new character is presented, along with strange Ex-fusions
Here's what's new in the franchise's spin-off game in Dragon Ball Super.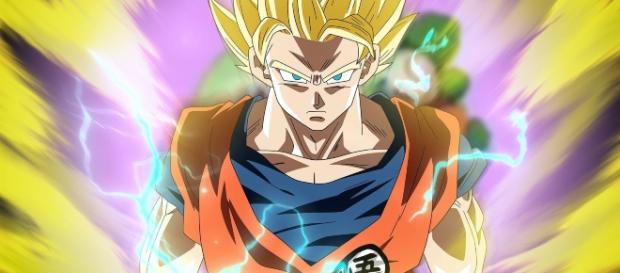 The game for Nintendo 3DS that aims to revolutionize the characters of the franchise is gradually becoming a "thing" among the fans. This time we will show the new mergers that the game presents and two new pretty strange characters. If you ever thought of merging a Saiyan with Freezer or if you have ever thought to fuse Vegeta with Yamcha, Buter with Jess or some other characters, we recommend you read on.
First we are going to present new EX-Fusions 
Chaohan: Chaoz and Ten-Shin-Han
Tutz: Tulece and Raditz
Kuhan: Goku and Gohan
Great Satanman: Great Saiyaman and Mr.
Satan
Reegurdo: Reecom and Gurdo
Yamta: Yamcha and Vegeta
Buse: Buter and Jess EX
Gogeta: Goku and Vegeta
EX Gotenks: Goten and Trunks
On the other hand the new maxi merger, which has 5 characters doing a fusion, seems to be a villain. Because of its appearance we believe that it is Freezer and a Saiyan (could be Broly because of his gold necklace). We also see Pinich's bracelet, the new Saiyan that appears in the game as the protagonist, also some of Vegeta's features and some of Cell's. On the other hand we know that the main character has a bunker kind of similar to Freezer's ship, being modified and altered by the Capsule Corporation.
This ship will have a storehouse to keep dragon balls, a communication center, and a center for Ex mergers to merge characters and a cockpit.
Remember that this game will be available from August in Japan and is expected to arrive later to the rest of the world as it is a game for Nintendo 3DS.
News from other games in the franchise:
Meanwhile the news for other games do not stop being equally surprising, Mira and masked Bardock have been confirmed for the game "Dragon Ball XenoVerse 2" together with some other characters.
This insinuates that the story arc can become pretty good. On the other hand the news of Dragon Ball Heroes is that for the new format "Super Dragon Ball Heroes" we have the appearance of an old character with Demigra's clothes. This character had already appeared in the trailer of the game but it is now confirmed that he is old. An old version of the villain or an ancestor of Demigra?