Did Robby Hayes lie about his relationship to capture JoJo Fletcher's heart?
'Bachelorette' contestant finds himself in hot water after lying about his former relationship.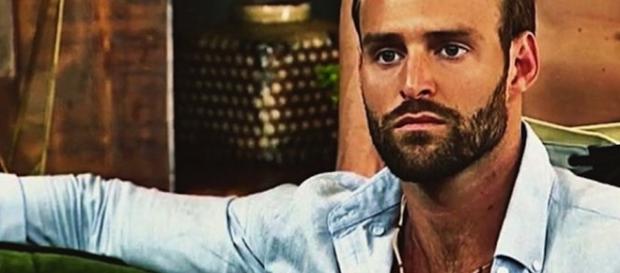 Robby Hayes should have learned his lesson if he had watched previous seasons of The Bachelorette. Robby may have learned that past girlfriends tend to watch the show, when their former flame is on television. So when he decided to open up to JoJo Fletcher about his past relationship, he may have chosen to fabricate some things or stretch the truth. While JoJo could have no idea that he was saying things that were not necessarily true, his ex-girlfriend decided to speak out about his stories.
According to a new report, Robby Hayes' ex-girlfriend decided to call him out on social media after The Bachelorette aired this week. Robby's ex, Hope Higginbotham, has already done plenty of things to get back at Hayes, including hooking up with Bachelorette villain Chad Johnson.
But after watching Monday's episode, she decided to call him a liar.
What Robby told JoJo about his past
"Everything in the relationship was wrong," Robby Hayes revealed about his relationship with Hope. "We dated for a little over three years and I have never seen her house. I've met her mom once. And knowing how big of a family man I am, that was hard." He blamed their breakup on a fight, which happened just four months prior to him coming on the show "I'm way past that relationship. It wasn't meant to be and I realized that and that's why it ended. I can't express to you enough how ready I am for this — for you, for us," he gushed.
Was Hayes lying?
And it sounds like Hope thinks Hayes is lying about his feelings, as she decided to post a simple statement on Instagram that really says it all; "Why you always lyin'? @roberthunter89 #thebachelorette #mymommadontlikeyou #iaintsorry."
One can imagine that her story would be very different than the one Robby Hayes gave JoJo on Monday's episode of the show.
And hopefully, she will speak out, so Fletcher can get the truth.
What do you think about Hope calling out Robby Hayes on Instagram? Do you think he made the relationship look worse than what it was, considering Hope says that her mother didn't like Hayes?
Click to read more
and watch the video
or