'Days Of Our Lives': Chad and Jennifer to get in bitter custody battle
Chad DiMera and Jennifer Horton both want baby Thomas and a heated custody war is coming. Who is the better guardian for Abigail's baby?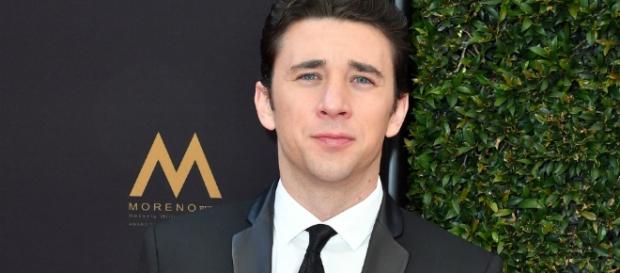 Days Of Our Lives is gearing up for summer sweeps. That means the storylines are getting more intense. It turns out that Chad DiMera's only problem won't be his missing and mentally ill wife, Abigail Devereaux. According to DOOL spoilers, Chad will butt heads with his mother-in-law, Jennifer Horton, which results in a war for custody of Thomas.
Once a DiMera, always a DiMera?
Jennifer Horton has never been a huge fan of Chad DiMera's. After all, look at what he put Abigail through before his return to Salem.
There is also the fact that he is related to the DiMera family. However, Billy Flynn's character is different and he is a good man. But, will he reach his breaking point, especially after Jennifer announces her plan? There is also the possibility that Chad may revert to the DiMera ways in order to get Abby back and keep custody of his son. Is the DiMera blood just too powerful for Chad to ignore when faced with multiple ordeals that break him emotionally?
Jennifer Horton files for custody
According to soap opera spoiler reports, Jennifer Horton will file for custody of her grandson.
With Abigail missing, Melissa Reeves' character is desperate to hold on to anything. This includes trying to get a baby that doesn't belong to her. While her feelings are understandable, Chad is a good father. There is no reason to take Thomas away, especially since he is being taken care of.
Who will win the custody fight?
Even though Jennifer is a respectable member of the community and doesn't have the evil DiMera blood, she probably won't win custody. Chad may be going out of his mind with worry, but he is a good father. After Abigail was hospitalized, he offered Ciara Brady a nanny position. As far as fans can see, Thomas is being well taken care of. A court will not remove a child from a parent if they are being cared for physically and emotionally.
Fans also should remember that Jennifer recently recovered from a drug addiction on the NBC soap opera.
Chad will be forced to pull out all the stops and can easily use this to make Jennifer less stable.
What do you think is going to happen with Chad and Jennifer on Days Of Our Lives?
Click to read more
and watch the video
or