Brandi Glanville questions whether former 'Bachelorette' star Josh Murray is gay
Could 'Bachelorette' star Andi Dorfman's ex have a secret about his sexual preferences?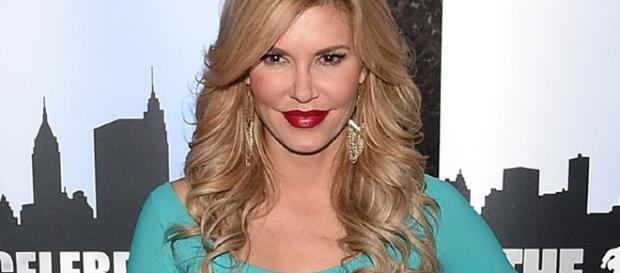 Brandi Glanville is known for speaking her mind on The Real Housewives of Beverly Hills and her behavior has gotten her into some trouble. Over the past couple of years, her behavior has resulted in failed friendships and she eventually decided to leave The Real Housewives of Beverly Hills behind because she felt that the other ladies were ganging up on her. Glanville will say things that she may not mean, but they come across as rude and offensive.
According to a new tweet, Brandi Glanville is now trying to backtrack after she said that one of her co-stars on Famously Single could possibly be gay, even though he kept going on dates with women.
On the show, Brandi hinted that Josh Murray, the ex-boyfriend of Bachelorette star Andi Dorfman, was possibly gay.
The odd Twitter exchange
After the episode aired, Brandi Glanville decided to pay Josh a compliment in case he was offended by her comments.
And she thinks that he should definitely take her comment as a compliment - without a doubt.
"Me questioning if you're gay or not is such a compliment you have no idea haha," Brandi Glanville wrote on Twitter and then tagging him in the tweet, to which he replied, "lol well thank you."
Maybe Brandi Glanville thought he was gay because he wasn't expressing any interests in the ladies in the house, but that could simply be because of the type he's going for. Brandi is very different than Andi Dorfman, his ex.
Josh's journey with 'Bachelorette' star Andi Dorfman
While Josh Murray was on The Bachelorette with Andi, the two of them seemed to be the perfect couple. They were perfectly matched and they really seemed like the couple who would make it. But after a few months of living together in Atlanta, Dorfman decided to end the relationship.
She later wrote a book about the relationship, calling Murray verbally abusive and revealed that he had called her names.
This isn't the Josh that Brandi Glanville is seeing on Famously Single, but she may have some hints as to what he would like to see in a future relationship. As it turns out, it's not a man.
What do you think of Brandi Glanville's comments about Josh's sexuality? Do you think she was out of line?
Click to read more
and watch the video
or