Brad Pitt & Angelina Jolie's crumbling marriage calls for 'crisis talks,' magazine claims
Brad & Angelina front and center a millionth time over misleading gossip.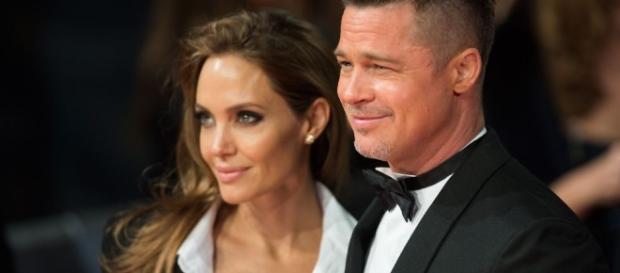 Ongoing rumors persist that Brad Pitt and Angelina Jolie are fighting for their marriage and a source has told a magazine that they are in "crisis talks," contributing to more speculations.
Alleged friend says stars are hitting rock bottom
A supposed friend told Life & Style magazine that the crisis talks began after Angelina noticed Brad waving a starting flag at the Le Mans car race in France while she was in New York last month. The magazine's source said Jolie had this sudden realization about how "far apart they've gotten as a couple." The insider claims that after that, the couple had the "crisis talks" at their Chateau Miraval estate in a desperate effort to "save their marriage." 
In spite of sunset walks through their estate's vineyards and struggles the pair endure to "reignite their romance," the dubious source explains that the two are in trouble.
Jealousy run amok
Life & Style's source lists a lot of reasons for Brad and Angelina's marital woes. One instance is a repeated story in the tabloids having to do with Angelina's "intense jealously" over Brad's Allied co-stars, Marion Cotillard and Lizzy Caplan.
Another claim given for the Hollywood super couple's issues is that Angelina's "health scares" have made for further complications. One report several months ago wrote that Angelina is only 79 pounds and refuses to take care of herself, which has frustrated her husband.
Tabloid report squashed
Gossip Cop reports that the report about the movie stars being in "crisis talks" is not true. The highly reputable website that busts rumors and false reporting, writes that an "impeccable source" said this story by Life & Style is "all B.S." Hardly a surprise to anyone who keeps up on Brangelina. The Life & Story report was also picked up by OK! magazine, another tabloid Gossip Cop is often correcting when it comes to Brad and Angelina. Whenever questionable reports emerge regarding the marriage of Brad Pitt and Angelina Jolie, they are immediately debunked in most cases.
Click to read more
and watch the video
or