'Alaskan Bush People' news: Matt Brown's truth sparks support from reality TV show critics
Reality TV star Matt Brown of the 'Alaskan Bush People' family gets help even by critics while fans are asking when the show's new season will begin.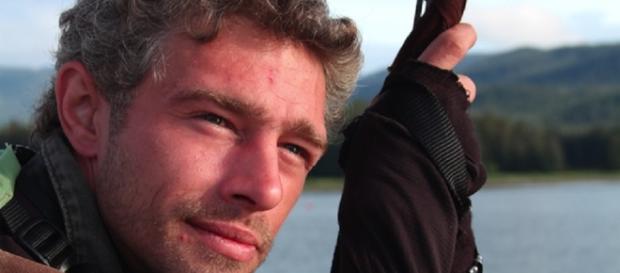 Critics of Disney Channel's Reality TV show the Alaskan Bush People have made it quite clear what they think about the television series and about the Brown family. In contrast to fans, who are enjoying the Brown family's struggle to survive in the Alaskan wilderness, critics are pointing out that Browntown is nothing but a TV set put somewhere in the bush. As for the Alaskan Bush People family members, opponents to the show are emphasizing that the Brown parents and children are nothing but characters hired to perform on that set in the wild.
Reality TV versus reality.
Since its debut on May 6, 2014, as Fox News reports, the seven Brown children and parents Billy and Ami have captured the hearts of millions of viewers.
The combination of a family's struggle in the Alaskan wilderness and the tremendous support shown among the Brown family members has fascinated fans across the globe. During Alaska's gold rush, people rushed to the outback to find their fortune. Today, television viewers tune in to get a sense of what that reality might have been like for the Brown wolfpack.
Fans love the Alaskan wilderness.
Across social media sites, the Alaskan Brown family is often referred to as the Wolfpack because like wolves, the family sticks together no matter what challenges they encounter in the Alaskan bush. Whether or not the Browns are a family featured on a reality television show set in Alaska's outback or not, viewers treasure their close relationship and support for each other, no matter what problems come across their path.
No matter what happens, our core beliefs of faith and family will pull us back together #AlaskanBushPeople pic.twitter.com/Fs2z1J5BI6

— Alaskan Bush People (@AlaskanBushPPL) July 9, 2016
Until the show's new season begins, fans are sharing their favorite Brown family moments from the past four seasons on Twitter. As fans of the reality television show reminisce, they express that they wished they could have a house under a tree, live away from the noise and traffic of city life, and instead be part of a wolfpack in the wild. According to the comments posted by fans, of all the Brown children – including Matt, 33, Joshua (Bam), 31, Bear, 28, Gabe, 25, and Noah, 23, and daughters Snowbird, 21, and 12-year-old Rain – Matt is getting the most attention by supporters of the reality television show.
Reality television critics enjoy a good bush scandal.
Of course, critics of the Alaskan Bush People reality TV series have had a field day ever since the wilderness show began. Some brief research into Billy Brown's history showed that the Brown family's patriarch was not an original Alaskan but a Texan who wanted some of that gold Alaska apparently still has in its wilderness.
When court documents revealed that Billy and his sons had deceived the state of Alaska to make their own fortune, it became clear that the supposedly 30-year-long life in Alaska's wilderness was not true.
Critics and fans stand united for Matt Brown
Matt Brown inadvertently bridged the gap between critics and fans by coming out that he was dealing with a drinking problem. While critics were well aware that Matt had received a DUI before, they were profoundly affected when Matt spoke out about his challenge. Quite surprisingly, the very critics who like to prove that most everything is unreal on a reality TV show are taking Matt's drinking problem quite seriously and as extremely real.
'Alaskan Bush People' Family Member Seeking Help? Locals Claim Matt Brown Entered Rehab https://t.co/drsdBMOR7J pic.twitter.com/LsxzZrVgM5

— Las Vegas NV Blog (@LasVegasNvBlog) June 9, 2016
The unexpected support for Matt Brown by critics of the reality television show came after the oldest Brown family child admitted to People in an interview that he left the Alaskan outback to attend a 35-day rehab in order to deal with his drinking problem. Opponents to the reality TV program emphasize that Matt is just a character on the Alaskan wilderness show and that it is Disney Channel who tells the Brown characters what to do and what to say. 
While fans are hoping that Matt will return to the wilderness of the Alaskan bush in the next season, critics of the show are hoping that Matt Brown will be able to get away from the wolfpack, find his own life, and leave the Alaskan Bush People reality TV show.  
Click to read more
and watch the video
or