After 3 weeks at no. 2, Aldean eclipses 50 million impressions and reaches No. 1
Carrie Underwood's 'Church Bells' prepares to take No. 1 on next week's CAC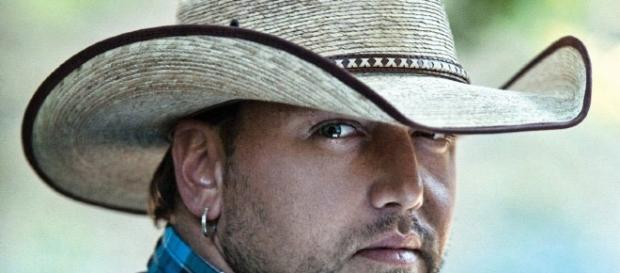 After three weeks at number two, Jason Aldean's "Lights Come On" eclipses the impressive 50 million impressive mark and reaches Number One on Billboard's (BB) Country Airplay Chart (CAC). 
Only a handful of songs have surpassed 50 million in audience on the 151 Country radio stations monitored by Nielsen/Broadcast Data Systems (BDS).  In fact, no songs managed to do so between Alan Jackson/Jimmy Buffet's "It's Five O' Clock Somewhere" in 2003 and Dustin Lynch's "Where It's At (Yep, Yep)" in 2014.
Aldean replaces Keith Urban's "Wasted Time" which falls to number four after a two-week run atop BB's CAC.  However, Urban continues to lead Rate the Music's Country Callout Chart (RTMCCC).  In Canada, Urban's "Wasted Time" has reached the Top 10 on Adult Contemporary (AC) and Top 25 on Hot AC.  However, he has received only negligible crossover airplay in the US.
For a look at last week's CAC and audience totals, please click here.  For the CAC and impressions totals from two weeks ago, please click here.
Underwood prepares to take next week's CAC No. 1
Despite Aldean's lofty audience total from the last tracking period, Carrie Underwood's "Church Bells" passed "Lights Come On" on Mediabase's audience chart on Thursday, day three in the seven-day tracking period for next week's chart.  Florida Georgia Line's (FGL) "H.O.L.Y." looks certain to reach Number One in two weeks. 
These two songs, in reverse order are the Top Two songs this week on Billboard's (BB) Hot Country Songs Chart.  FGL leads this chart for a tenth week, with Underwood holding down the runner-up slot for a second straight week.
FGL maintains a huge sales and streaming lead, along with increasing crossover airplay at HAC, allowing "H.O.L.Y." to outrank "Church Bells" number 14 to number 45 on BB's Hot 100.  However, "Church Bells" ranks at number six on this week's RTMCCC, while "H.O.L.Y." falls out of the Top 15. 
This lack of enthusiasm among Country format listeners has undoubtedly slowed FGL's rise up the CAC.  Low callout scores may ultimately cut the "H.O.L.Y.'s" run at Number One shorter than expected for a track with exceptional sales and streaming numbers for the genre.
Top 30 Country Songs for week ending 10 July
Here is the Top 30 Country Airplay Chart for the week ending 10 July, ranked by audience, by Nielsen/BDS. This chart combines current and recurrent tracks to rank each week's Top 30. 
Lights Come On – Jason Aldean – 50.463 – (Wk. 1 at No. 1)
Church Bells – Carrie Underwood – 46.842
H.O.L.Y. – Florida Georgia Line – 43.220
Wasted Time – Keith Urban – 42.651
Record Year – Eric Church – 38.600
Fix – Chris Lane – 36.329
Noise – Kenny Chesney – 35.517
Head Over Boots – Jon Pardi – 34.224
T-Shirt – Thomas Rhett – 28.924
From The Ground Up – Dan + Shay – 28.807
Somewhere On A Beach – Dierks Bentley – 28.051
American Country Love Song – Jake Owen – 27.873
Huntin', Fishin' & Lovin' Every Day – Luke Bryan – 25.253
Make You Miss Me – Sam Hunt – 24.901
Peter Pan – Kelsea Ballerini – 23.280
Think Of You – Chris Young/Cassadee Pope – 23.233
You Look Like I Need A Drink – Justin Moore – 23.225
Night's On Fire – David Nail – 22.666
Came Here To Forget – Blake Shelton – 21.482
It All Started With A Beer – Frankie Ballard – 20.811
Snapback – Old Dominion – 19.054
Running For You – Kip Moore – 18.767
Die A Happy Man – Thomas Rhett – 18.604
Without A Fight – Brad Paisley/Demi Lovato – 18.121
She's Got A Way With Words – Blake Shelton – 17.785
Humble And Kind – Tim McGraw – 17.759
Mind Reader – Dustin Lynch – 16.205
Castaway – Zac Brown Band – 15.706
Different For Girls – Dierks Bentley/Elle King – 15.671
I Love This Life – LoCash – 15.188
Click to read more
and watch the video
or