In what way will Brexit affect the production of the TV series Game of Thrones? HBO's response to the fans of the show.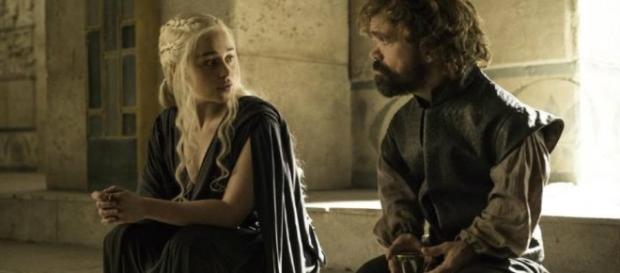 According to contactmusic.com, the fans of "Game of Thrones" feared that the voting results of the referendum held on Thursday, June 23rd in the UK, will have a negative impact on the show filmed in Northern Ireland, but HBO assured them that the result of this referendum will not affect the fantasy TV series.
'Game Of Thrones' unaffected by Brexit
HBO says that Brexit would not have any impact on the filming of the series 'Game Of Thrones'. The TV series is filmed in Northern Ireland and it was believed to be founded partially by the European Regional Development Fund. However, the HBO TV channel has stated that the fans of 'Game of Thrones' don't have to worry that their favorite show could be affected by the decisions of the British people, because the Television network has not received finance from that fund, at least not for the last seasons.
"We do not anticipate that the EU referendum outcome will have any financial impact on the HBO production of Game of Thrones." This is what HBO said in a statement. According to Entertainment Weekly, the TV series does not receive funding or tax incentives from other regional programs.
Brexit could have negative effects for the British film industry and television
While 'Game of Thrones' has nothing to worry about, the result of the referendum could have a devastating overall effect on the British industry of film and television.
In a statement to the Hollywood Reporter, Michael Ryan the president of the Independent Film & Television Alliance, said this institution is shattered by Brexit. He also said that, from this moment, they are not sure how their relationship with the co-producers, distributors, and financiers will work.
He also said he was not sure whether new taxes will be placed on their activities from the rest of Europe or how the funding of their productions will be made without any help from the European funding agencies.
Most searched TV show on Google
The TV series "Game of Thrones" -- which is based on novels by George R. R. Martin -- was the most pirated TV series in 2015. It had about 14.4 million illegal digital downloads, according to the website variety.com. The final episode of the fifth season of the series has generated the largest audience in the history of this TV show with an average of 8.11 million viewers in the US. The premiere of the sixth season on HBO was seen by no less than 10.7 million people, according to Hollywood Reporter.
Since its beginning, the show has become a global phenomenon and one of the most beloved TV series in the history of HBO. Last year, the show was the most searched items on television in Google search engine and one of the most seriously debated on social media.
Click to read more
and watch the video
or