'Udta Punjab' movie review, live audience and box-office collections report
Despite the leak a day before the release, the movie did well on day one.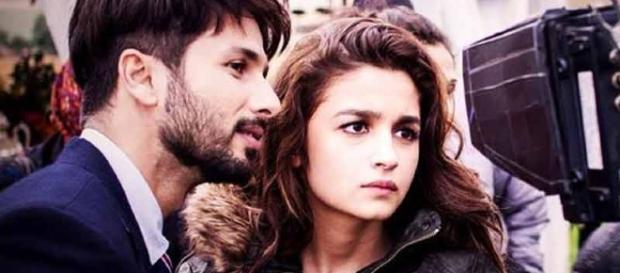 After the censor board controversies and final intervention of the Bombay Court, Indian movie "Udta Punjab" made its way to the big screens on June 17, 2016.
The film has opened to packed houses all around the nation, but in Punjab, things were different, as the Shiv Sena conducted protests in front of many theaters across the state.
Many people in the state complained about the way in which their youths have been portrayed in the film, while some others claimed that the film is portraying a harsh reality.
The makers have appealed all not to watch the leaked pirated copy.
Initial reports coming out from screens in other parts of India clearly conveys that this film will emerge as a Blockbuster; thanks to some excellent performances from Alea and Daljit. 
The lead performers in the flick, Shahid, and Kareana Kapur have also done their roles well, but they have been overshadowed by the screen presence of Bhat and Diljit.
Trailer video:
The cinema showcases the story of Tommy Singh, a rockstar. Till the day he meets up with a Bengali laborer, he continues drug abuse. 
Highest OPENING DAY biz of 2016:#Fan ₹ 19.20 cr#HF3 ₹ 15.21 cr#Airlift ₹ 12.35 cr#Baaghi ₹ 11.94 cr#UdtaPunjab 10.05 cr
Hindi films.

— taran adarsh (@taran_adarsh) June 18, 2016
After meeting the worker who is a victim of this chain, he stops usage and starts seeing things going around. This changes his views over life, and from then, he starts becoming a newly evolved man.
Udta Punjab's day-one earnings at the box-office are Rs 10.06 crores. 
Some Lukkha critics have given 5* out of 5 to #UdtaPunjab so what will be their rating for Sholay n MughalEAzam? 10* out of 5? Saale Idiots.

— KRK (@kamaalrkhan) June 18, 2016
This Chaubhey directorial is blessed with some noted performances from lead actors.
Diljit Dosenjh's showcasing of the corrupt cop is stunning, so as Alia, who did the character of the laborer.
The mental trauma Alia goes through has been depicted well by the filmmaker, and this uncompromising cinematic language is the major highlight of this flick.
Watched Udta Punjab. Movie shows politicians running drug rackets, drugs distributed freely during elections. Punjab situation quite bad

— Arvind Kejriwal (@ArvindKejriwal) June 18, 2016
This outing is against drugs, and it explicitly asks us not to try it even once in life. 
So, why the CBFC was opposing it? Only God knows the answer.
Cops block over 150 websites with Udta Punjab links https://t.co/J6qiL4SgwK

— dna (@dna) June 18, 2016
"Udta Punjab" is not a great movie, and it has many defects in it. But the intention of making the movie is good, and as a result, Abhishek deserves a wide round of applause for this effort.
Click to read more
and watch the video
or