'The Last Ship' - Orlando mass shooting led TNT to postpone season premiere
Rate this title
"The Last Ship" was set to return with its season three premiere Sunday, but due to a shooting scene in that episode, TNT chose to postpone.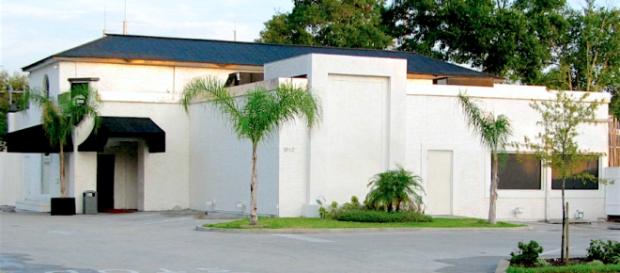 Reportedly the return of season three of "The Last Ship" is a two-hour episode, featuring a shooting at a nightclub in Vietnam, which kills many people. After the deadly shooting at Pulse, a gay nightclub in Orlando (pictured left) early Sunday morning, this episode was too close to current affairs and it was decided not to air the episode right now, out of respect for the victims. As of today, the number of dead from the nightclub shooting massacre has been amended to 49 (as the additional death was that of the shooter) and the number of injured in the incident is 53. The massacre has been called the largest mass shooting in the history of the U.S.A.
TNT postponed the season premiere and offered condolences.
According to a report in the Hollywood Reporter, the cable network issued a statement saying the originally scheduled season premiere of "The Last Ship" was postponed as a result of the bloody killings and TNT's statement continued by saying, "Our hearts are with the victims and their families."
THE LAST SHIP PREMIERE HAS BEEN POSTPONED. Our thoughts and prayers go out to the victims and families #TheLastShip pic.twitter.com/nRMzQuh68J

— Jocko Sims (@jockosims) June 12, 2016
Tony Awards paid tribute to the victims.
Reportedly several other networks are planning to pay tribute to the victims of the Orlando mass shooting. On CBS, the Tony Awards ceremony on Sunday night was dedicated to the victims. As reported byTHR, several nominees and presenters at the ceremony sported silver ribbon pins on the red carpet in tribute to those lost and injured in the incident.
A statement released by the Tony Awards Production team regarding the Orlando shooting said their "hearts are heavy" after the tragedy that occurred in Orlando. The team went on to say their thoughts are with the families and friends of the victims and they went on to dedicate the entire ceremony to them.
Other shows of respect.
In addition, the cast of Hamilton reportedly dropped the use of muskets from the number they performed during the Tony telecast. Entertainment Weekly reports that veteran actor Frank Langella, who won a Tony Award for his role in the play The Father, urged Orlando to "remain strong." He closed his speech with the words, "We will be with you every step of the way."
#TonyAwards winner: "Constant sense of madness that's pervading this country is terrifying" https://t.co/F2RjPGj4wX pic.twitter.com/cDvfEBacMV

— Hollywood Reporter (@THR) June 13, 2016
TNT's 'The Last Ship.'
"The Last Ship" is a post-apocalyptic drama series, centering on the aftermath of a deadly global viral pandemic that kills more than 80 percent of the world's population. The ship in question hosts a scientist who is working on a viable cure for the virus.
Click to read more
and watch the video
or