The Avett Brothers set to perform on 'The Tonight Show Starring Jimmy Fallon'
The band is out promoting their ninth studio album which was released today.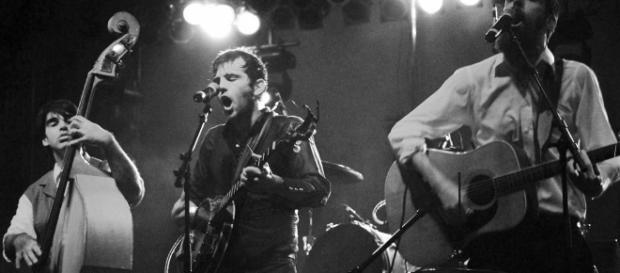 June 24 is a big day for indie rock band The Avett Brothers. Today, the band released their ninth studio album titled True Sadness. 
#1 on iTunes 
The Avett Brothers went live in New York City today at the Facebook Headquarters with The Huffington Post to answer questions from their fans. Before the Q&A began, it was announced that True Sadness was already number one on iTunes. Fans had a lot of great questions for the band and the guys seemed excited to answer all of them. 
Tonight, the band will appear on The Tonight Show Starring Jimmy Fallon to perform a song from the new album.
Also appearing on Fallon will be actor Jim Parsons and athlete J.J. Watt. Over the next couple of weeks, The Avett Brothers will make a few more television appearances. They will be on the Today Show on Monday, June 27th and then on CBS This Morning on Saturday, July 2.
Avett at the beach
The Avett Brothers have set up a pretty special and unique experience for their fans. This winter, an all-inclusive concert vacation is taking place called The Avett Brothers At The Beach. The event will be from February 9-13 in Mexica at the Hard Rock Hotel Riveria Maya. There are a variety of room packages to choose from, and all include food, drinks and tickets to the concert. The Avett Brothers won't be the only ones performing at this four night concert vacation. Other musicians that will hit the stage include Brandi Carlile, Band of Horses, Lake Street Drive, Jason Isbell, and The Devil Makes Three. 
Summer and fall tour 
If you can't make it to Avett at the Beach, the band will be spending much of this summer and fall on tour. The tour kicks off at Thompson's Point in Portland, ME on July 4th.
The tour will be making stops in cities all over, including Syracuse, Louisville, Salt Lake City, Brooklyn, Las Vegas, and Jacksonville. It will all come to an end on October 30 in Charlottesville, VA at the Sprint Pavilion at which time the band will take a few months off before amping up for The Avett Brothers At The Beach. 
Click to read more
and watch the video
or