Taylor Swift's New Romance: Is the singer taking on another billion-dollar company?
T-Swift and Tom Hiddleston seen getting close after split from DJ, Calvin Harris? And why she's going up against yet another company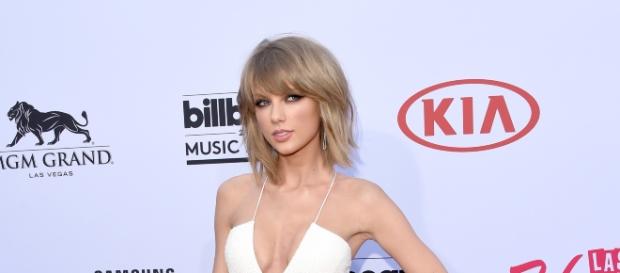 Taylor and Tom's New Romance heats up
Taylor Swift, 26, and the Actor, Tom Hiddleston, who plays Loki in the Avengers were seen dancing together at the Met Gala last month and were recently pictured getting comfortable together at a beach just weeks after her split from Calvin Harris. T-Swift and Calvin Harris had over a year-long relationship before deciding to call it quits last month. The pair met at last year's Brit Awards and were said to have gotten very close, very fast.
They celebrated their one-year anniversary in March of this year and had posted it all over their Social Media accounts.  According to the Telegraph, Taylor decided to dump him over the phone in May; it was said to have been very sudden and not at all expected from Harris' side. 
Hiddleston & Swift at the beach.
Shortly after, Swift was pictured with Hiddleston with pictures surfacing of them at a beach together, cuddling and kissing after having met and having danced all night long together at the Met Gala.
Sources even claim that the singer-songwriter has reportedly said that Tom could potentially be 'the one' despite there almost being an age gap of 10 years. Calvin Harris, 32, was said to have commented on seeing the pictures of Taylor and Tom by saying "It's all good, she's doing her thing," when asked by paparazzi outside a gym in Los Angeles, California. 
Taylor Swift going up against YouTube just two years after Spotify incident.
The artist has reportedly taken a stance with 180 other artists against the Digital Millennium Copyright Act (D.M.C.A) by writing a letter to Congress about how artist's wages continue to deteriorate whilst YouTube is able to gain huge amounts of money by providing viewers with easy ways to access artist's music without having to pay a single dime.  Back in 2014, Swift went up against Spotify and removed all of her music from the platform as she thought artists were not being treated fairly and her music is now mainly only available on the Apple Store or other subscriptions which are paid for. 
Her decision to go up against YouTube was mainly due to her believing that the company earns billions of dollars from the music industry but apparently, not much get's given to them despite YouTube already having said they have given $3 billion to the music industry over the years.
Click to read more
and watch the video
or