Sinead O'Connor Debunks Rumors of Being Suicidal
The troubled singer takes to Facebook to dispel reports that she was going to jump off a bridge.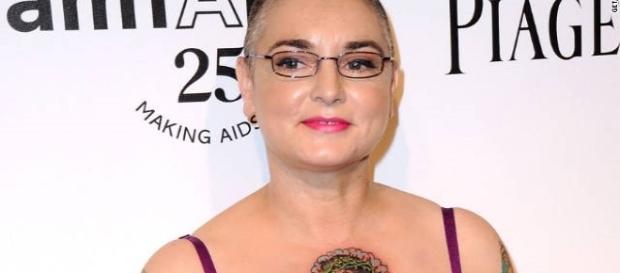 The 1980s Nothing Compares 2 U fame, Sinead O'Connor, resurfaced online today to debunk the reports of her being suicidal and threatening to jump off a bridge.
It is said that the Chicago police can now take it easy. The Irish songwriter and singer is already located - and it is on her Facebook page.
Irish Police State Reports were Made by Sinead O'Connor Family
On Thursday, June 23, it was been reported that the police had been looking for the 49-year-old artist due to a report about her threatening to harm herself.
Fortunately, she became active on her Facebook page on Friday morning. To note, she had not posted anything since June 5.
Sinead O'Connor posted a message denying being suicidal.
She angrily added that a woman at Swords Garda station in Ireland had apparently decided to fuel the rumor mill by creating false and malicious gossip about her. She also sourly said that she is far too happy for that.
Chicago police spokesman, Officer Thomas Sweeney reveals that Irish authorities requested that officials there keep a watchful eye out Ms. O'Connor. It was reported that she had contacted her family and said that she was suicidal.
The spokesman further mentions that the police officers spotted someone who threatened to jump off from a Chicago expressway bridge. However, it turns out to be a 54-year-old male and is taken to a hospital. And yet, the police has not confirmed if the said all-all message was specifically for O'Connor.
O'Connor Takes to Social Media to Express Her Feelings About Brexit
Sinead O'Connor first decided to break her silence to say something about Britain's decision to leave the European Union that was just confirmed today, following a referendum.
She comments that Ireland is not officially owned by Britain now. She has also congratulated everyone who died for the cause of Irish freedom, including herself, who have been mercilessly persecuted by the so-called Irish Free State for declaring their support for the Sinn Féin and the Republican movement.
Past Mental Health Problems Lead to Family Concerns
The artist is open about her past mental health issues. This has sparked some similar concerns for her well-being weeks ago when she failed to return from a bike ride that she set out on at 6 a.m. in Wilmette, Chicago on May 15.
Reportedly, the singer's family members were worried and concerned after her disappearance last month. They even called the Chicago police to report her as a missing person. It was fortunate that Sinead O'Connor was found by the police some hours later, apparently not aware that she was supposedly missing.
Click to read more
and watch the video
or