Selma Blair in hospital from drugs & alcohol
Selma Blair had to be removed from a flight on a stretcher after taking a concoction of alcohol and pills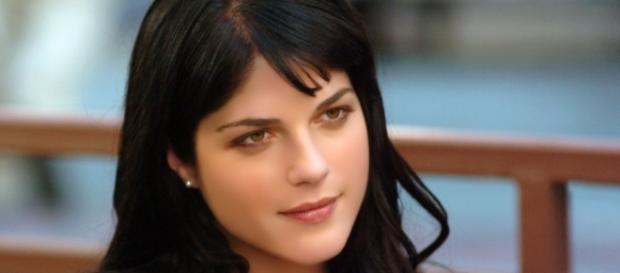 Actress Selma Blair was on a flight from Cancun to LA when she was reportedly carried off the plane on a stretcher. The 43-year-old actress had been drinking wine in first class and was seen by a fellow passenger mixing a pill with her wine.
 All of a sudden the actress then went on a rant and made a scene in front of the whole plane when she began uttering a series of rather disturbing sentences. One fellow passenger claims to have heard Selma Blair saying "He beats me.
He's going to kill me" as well as "He burns my private parts, he won't let me eat or drink."
Selma Blair's bag was checked by paramedics for drugs
The plane staff were all very concerned about the actress who was taken to hospital the minute the plane landed.
When taken to a local hospital the paramedics had to check her bag for prescription drugs. What is quite worrying is that the actress had just spent the weekend with her son Arthur and her ex-husband Jason Bleik as a celebration of Father's Day. It is yet to be confirmed whether or not the actress was with her four-year-old son at the time of her outburst but it is currently believed that he had in fact flown back with Blair's ex-husband. .
The outburst is quite random as on the flight out to Cancun the 'Legally Blond' actress seemed to be fine and had even posted a pre-flight photo on Instagram of her and her son looking well and happy. It was not long until everything went downhill as on the return flight the actress mixed her wine with an unknown substance which seemed to take immediate effect on Blair as it caused her to have a random outburst.
The plane's pilot had to call ahead of landing in order to warn the airport staff that one of their first class passengers had mixed medication and alcohol.
The actress did not even make it off the plane on her own as medical professionals had to come on-board to calm Blair down before resulting to putting her on a stretcher in order to get her off the plane.
Selma had recently co-starred on American Crime Story but had first became famous for her role as the main character in the film Hellboy which was released in 2004. It is yet to be confirmed whether or not the drugs that she added to her wine were indeed prescription drugs.
Click to read more
and watch the video
or