Sean Penn wanted to call his son 'Steak'
Sean Penn's son Hopper was apparently going to be called 'Steak' because Sean loves meat so much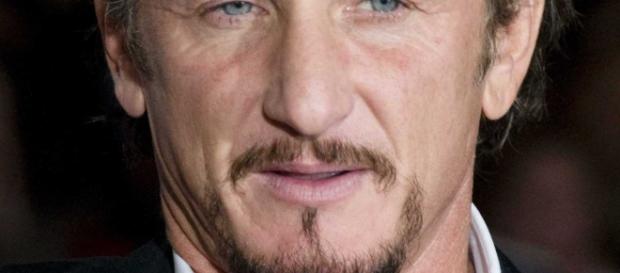 Sean Penn's 22-year-old son was nearly called steak because of the actor's love of red meat, but luckily it never happened as his mother was against the idea and so was never going to let it happen. Hopper Penn has told Interview magazine that "My dad wanted to name me Steak, the food, because he loves it so much." It is quite common for Celebrities to give their children strange and unusual names so that they are unique, but 'Steak' seems a little too strange. See a list of just some of the strange celebrity baby names:
Kim Kardashian's children: North West and Saint West
Jamie Oliver's children have strange names; Daisy Boo Pamela Oliver, Buddy Bear Maurice Oliver, Poppy Honey Rosie Oliver, Petal Blossom Rainbow Oliver
Gwyneth Paltrow's daughter: Apple Martin
Gwen Stefani's child: Apollo Bowie Fynn
Christina Aguilera's child: Summer Rain
Angelina Jolie and Brad Pitt's son: Maddox Jolie-Pitt
Eventually Sean Penn gave up on the name 'Steak' and instead went with 'Hopper' which came about because Sean idolized actor Dennis Hopper.
The name that they had agreed on then seemed quite appropriate as apparently when Hopper's mom Robin Wright (House of Cards actress) was pregnant with him he seemed to hop in her stomach rather than kick.
Sean Penn gives his son a role in one of his films
Hopper has apparently already tried a bit of acting which was reasonably easy for him due to having both parents in the film industry. The young star doesn't seem very confident as he said "My dad is a really good actor, and there are a lot of sh***y actors, and I definitely think I'm one of them". The 22-year-old has been to sets and awards with his parents and had his first acting role in his dad's film "The Last Face" which he apparently only wanted to assist in but Sean encouraged him to take an acting role instead. Sean pushed him and said "No, you're going to act in it". Since the role in his father's film Hopper has fallen in love with the industry and will soon be starring alongside Brad Pitt's in War Machine.
Click to read more
and watch the video
or