Scarlett Johansson is highest grossing actress in history.
Scarlett Johansson has become the highest paid box office actress, her films raked in over $3.3 billion worldwide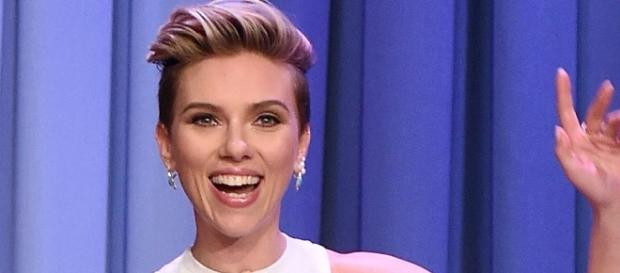 Scarlett Johansson was once the second highest-paid actress, first was Jennifer Lawrence, yet that has all changed and Johansson has become the box-office queen. The 31-year-old actress and model's highest grossing film to date was The Avengers in 2012 which raked in a whopping $623.4 million.
The only actors who have made more than Johansson are Tom Cruise, Johnny Depp, Eddie Murphy, Tom Hanks, Harrison Ford, Samuel L.Jackson, Morgan Freeman and Michael Caine.
The beautiful actress' most recent hits are The Jungle Book and Captain America: Civil War. Captain America raked in $404.3 million, and The Jungle Book made $358.4 million.
Scarlett seems to be most successful when she joins a cast of protagonists rather than being the main protagonist herself.
Not only is Scarlett now steps ahead of her fellow actresses, she is one of the younger actresses to be that successful in the film industry, she is only 31.
Scarlett has won multiple awards and is always recognised for her looks
The American singer, model and actress has won countless awards, including BAFTAs,
Johansson is one of the most well known actresses and also one of the sexiest women in the Movies, she has been named as the "Sexiest Woman Alive" twice, both in 2006 and then again in 2013. On top of this she was chosen as the "Sexiest Celebrity" by Playboy in 2007. Johansson has been a sex symbol for a long time and has been recognised for her sex appeal since 2005.
Scarlett beats actresses such as Anne Hathaway and Cameron Diaz
Other actresses on the high ranking pay list are Cameron Diaz in 19th place, Helena Bonham Carter in 26th, Cate Blanchett in 29th, Julia Roberts in 30th, Elizabeth Banks in 31st, Emma Watson in 32nd and Anne Hathaway in 50th place, securing Scarlett way above the next female actor.
Johansson is very aware of how successful she is, she said "I am very fortunate, I make a really good living, and I'm proud to be an actress who's making as much as many of my male peers at this stage...I think every woman has been underpaid, but unless I'm addressing it as a larger problem, for me to talk about my own personal experience with it feels a little obnoxious. It's part of a larger conversation about feminism in general."
Click to read more
and watch the video
or