Rob Kardashian and Blac Chyna: how will their new reality show turn out?
E! entertainment TV confirmed the couple as their new stars, Kris Jenner will also produce the show.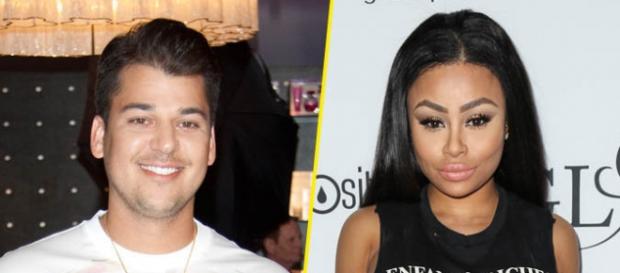 It's official: Rob Kardashian and Blac Chyna will have their own reality show, entitled 'Rob & Chyna.' Not only that, E! entertainment TV also confirmed a special on the birth of their first baby. 'Rob & Chyna' will  be a six-episode docs-series, which will follow their relationship from the beginning to Chyna's preganancy. Each episode will be one hour, where all the intimacy of the couple will be displayed. The tv show is produced by Ryan Seacrest, Kris Jenner, and Bunim/Murray Productions.
The chosen ones
E! chose Rob and Chyna as its new television stars because their love story was fast, captivating, and very dramatic from the beginning. That´s the Kardashian effect, and their way of living generates large audiences to the tv channel.
There are many reasons for them to have their own tv show. Blac Chyna is a curvaceous dancer, who has starred in many videos of hip hop, which earned her the nickname 'video vixen.' Rob is the only male brother of the Kardashian family, who could never excel in the media.
A complicated love story
Chyna was a close friend of the Kardashian sisters. One day her ex boyfriend (and father of her son), Tyga, fell in love with Kylie Jenner, the little stepsister of Kim, Khloe, and Kourtney. After that, the friendship ended between them. Today, Tyga and Kylie are separated. In January this year, Rob and Chyna started their romance. At first, the sisters thought it was revenge, because Chyna was furious with them. Then they understood that it was just an affair and their brother deserved to be happy.
Now the couple is engaged and they await their first child with great enthusiasm. Today everything is different: Rob is a healty man and wants to be successful to give a good example to his child. Blac Chyna plans to change her name to 'Angela Kardashian after marrying. Kris Jenner accepted Chyna as her daughter-in-law because she wants to keep the famous family in peace. She also thinks that Chyna is a good girl and all that she wants is to see her son happy and healthy.
Click to read more
and watch the video
or