Rihanna's London tour half empty.
Rihanna's concert at Wembley was significantly un-impressive; the stadium was only half full of fans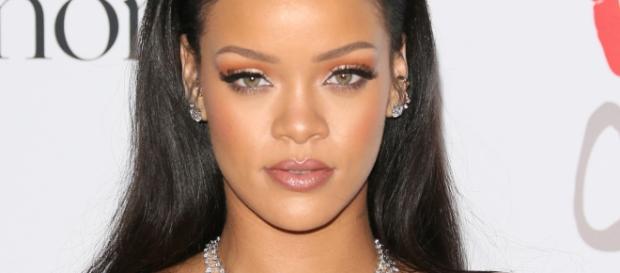 Rihanna has been travelling on her ANTI World Tour which had a very miserable result in London when only half of the fans turned up, leaving Rihanna to perform to a half empty stadium. The 28-year-old singer performed at Wembley in London on Friday 24th June and had to give a big performance to a much smaller crowd than she is used to.
Rihanna tickets sold out but barely 50% turn up
The tour had all the ingredients for success, tickets had sold out and the young singer was coming to perform in a huge London venue, yet the lack of fans was extremely noticeable.
The result of the bad turnout resulted in Rihanna playing a very rushed set, the songs seemed to be performed at double speed, Rihanna on several occasions just left the stage for 10 minutes at a time for dance breaks, not telling fans where she was going or when she would be back, so nobody really knew what was going on.
Wembley Arena can hold up to 90,000 people, but it was very obvious that Rihanna's set attracted less than half that amount, there was a big crowd gathered around the stage, and the seats near the stage were occupied but virtually the whole of the back of the Arena was empty. Hundreds of seats were unoccupied and there was loads of empty space at the back of the standing area.
Hundreds of fans took to Twitter to express their shock and disappointment at the concert, and her loyal fans were tweeting her words of support and saying they enjoyed the show regardless of the turnout. Many fans have expressed that it is due to the fact that the 'Work' singer does not perform very well live and so fans, though they may be loyal and worship the singer, feel disappointed when they see her live performances.
Rihanna breaks down in Ireland
An empty arena is not the only thing Rihanna has experienced recently as earlier this week the young singer was in Dublin performing her concert when half way through her track 'Love the Way you Lie' she broke down into tears.
Rihanna had turned up 30 minutes late to the show and did not tell fans why she was late, then when performing one of her hits tears started streaming down her face, the crown shouted words of support at the singer, but she covered her face with her hands and then signaled to producers to have timeout. Rihanna never explained why she was upset but it is thought that that and her turning up half an hour late must have been linked.
Click to read more
and watch the video
or