Remake of 'West Side Story' movie in the works
Director Steven Spielberg is attached to direct the upcoming musical remake.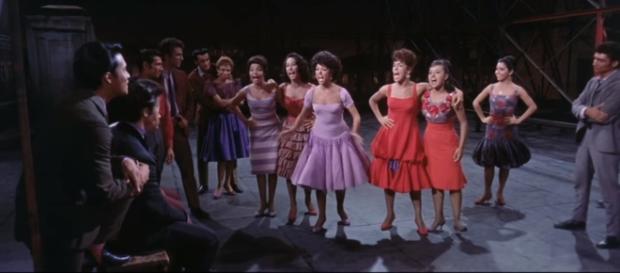 Broadway shows appear to be making a comeback in cinema, and one show turned film way back when might get a second chance. The 'Romeo and Juliet' of the New York City barrio, West Side Story, might be making a comeback thanks to American director Steven Spielberg, according to recent reports.
A Decade-Long Work in Progress
Spielberg's interest in producing a remake of the 1961 film has been known since 2014, after he mentioned a possible remake was in the works during an interview with the Good Morning America news series.
Referring to the show as being "one of my favorite Broadway musicals and one of the greatest pieces of musical literature," he also praised the show's lyrics and score.
Reportedly, Spielberg had been trying to get the rights to produce the remake for fifteen years, with claims that we wanted to produce the film for decades.
In addition, American playwright Tony Kushner, known for his play, Angels in America, is said to be working on the script. The film is also expected to be a co-production between Fox and MGM.
What is the Story about?
As mentioned, the plot is a retelling of Shakespeare's Romeo and Juliet, telling of two star-crossed lovers: Tony, the son of Polish immigrants, and Maria, a girl from the Puerto Rican exodus, whose budding courtship sparks trouble with an ongoing gang war.
Originally intended to be called "East Side Story," with Maria conceived as a Jewish Holocaust survivor, the show was rewritten to reflect the influx of Puerto Rican immigrants of the 1950's.
A previous film version had been made in 1961, with Natalie Wood and Richard Beymer in the lead roles of Maria and Tony. Rita Moreno had also notably played Anita, who is the show's equivalent of Shakespeare's nurse and Lady Capulet, and who headlines one of the show's most popular songs, America.
The film version notably sanitized the original show's script. For one example, the original America rather mocks Puerto Rico, the joke being that a song about American patriotism is given a Latin beat; whereas the 1961 film was rewritten to focus more on the hardships the Puerto Rican immigrants faced when coming to the States. A video of the song performed from a revival of the stage-show can be watched below for comparison.
Click to read more
and watch the video
or