Priyanka Chopra star of Baywatch has generated a controversy around her flawless armpits
Armpits are the least part of the body to generate a controversy yet Priyanka Chopra in a photo shoot showing her armpits in Maxims has generated one.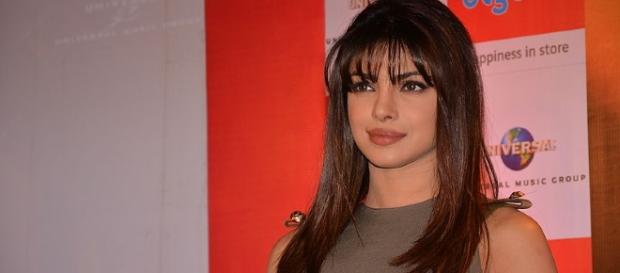 Priyanka Chopra is a top Bollywood ( Hindi film ) star. She has now entered the showbiz scene in the USA where her father had sent her for schooling when she was young. Priyanka has starred as the gorgeous villain in the movie Baywatch slated for release in 2017. She has finished her shoot for the film. She is presently shooting for the TV series Quantico.   Priyanka is one of the highest paid actresses from Mumbai and now has made a mark in the USA. For her role in Quantico, she was nominated in the TV Breakout Star category for the teen Choice awards.
Priyanka's career graph is on the ascendance. 
The controversy of the armpits photos.
The controversy arose of a photo shoot for the magazine Maxims which showed her flawless armpits when she was wearing a monokini.
People felt she could not have such flawless arms pits, smoother than a baby's skin without the added props of a whitewash by the magazine. Many people held the magazine responsible for trying to present a 'perfect' picture of the actress. She was accused of doctoring her photos with the help of Photoshop. Priyanka does look alluring and sexy on the cover of the magazine which has adjudged her as the hottest woman in the world for the third time. She had bagged this honor earlier also in 2011 and 2013. Many people felt her armpits were unrealistically beautiful and the photos were whitewashed by the magazine.
Killing the controversy.
The controversy has now ended with Priyanka taking the criticism head on. Priyanka replied by posting a photo of her armpits on her Instagram account. It was as simple as that and proved that Priyanka has lovely armpits on their own and there is no need for any doctoring.
The controversy has died down but one realizes that a beautiful woman will be trolled sometimes just to generate controversy. Many feel a thrill in such acts and maybe the celebrity also is happy as he or she comes into the limelight. Showbiz means remaining in the public eye and it is food for a celebrity. The photos of Priyanka are simply breathtakingly beautiful and a tribute to the beauty of a woman.
Click to read more
and watch the video
or