Priyanka Chopra star of Baywatch defends Bollywood star Salman Khan comment on raped woman
Shooting for "Sultan" Salman in an interview said he felt like a woman raped;he has been trolled for this but US based star Priya has covered him.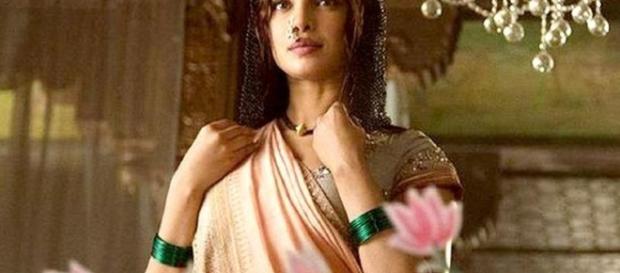 Bollywood's top star, after a grueling shoot for his forthcoming film Sultan commented that he felt like a "raped woman." Salman's father the noted writer Salim Khan promptly apologized for his son's comment. Salman has skirted the issue but not apologized. His comment came after a strenuous shoot involving wrestling scenes for his forthcoming film. Mumbai films are only second to Hollywood and have a global clientele. One can perhaps understand that Salman made the remark off the cuff after some tough shooting.
The story about an aging wrestler making  a comeback will be in the style of films on Rocky with Sylvester Stallone
Salman's comment on rape.
The comment infuriated many people.
Girls who had been raped and survived were particularly incensed. Salman has been trolled on social media sites for his comment. However one of the stars making it big in the US entertainment field - Priyanka Chopra has made a very sensible comment. She has said that too much should not be read in the comment of Salman Khan and the comment must be seen in perspective. She has rightly pointed out that the state of women, whether in USA or India needs to be improved, without dwelling on off-the-cuff comments. She pointed out that a few days back a girl was brutally raped in Bihar. Even in the USA, one man was keeping a number of teen girls in his custody and repeatedly raping the eldest, an 18-year-old from who he fathered 2 children. The man is now arrested, but this is small consolation for the trauma and wrecking of the life of the girls forever.
Position of women.
The social position of the women in  the world is poor. Rape and abductions are common and even in a developed society like the USA such occurrences do happen and right from the time of the Red Bandit Caryl Chessman in the early fifties are endemic and part of life. This needs to change. Priyanka Chopra has done a great service by highlighting the real problem. Perhaps all those castigating Salman Khan for his comment on social media sites should train their guns on the plight of girls like the one raped in Bihar and the girl who was forced to mother two children by her abductor. Having said this, Salman is not a totally innocent man and needs to make amends as he was already sentenced to a 5-year jail term for killing a rare gazelle.
Click to read more
and watch the video
or